Published on 18/07/23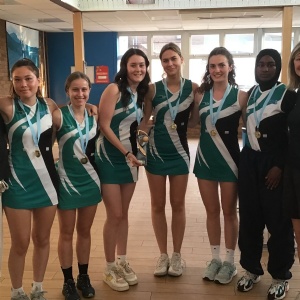 It's been a busy time over the last months for sports at our Senior School and Sixth Form.
Football
Our U16 Boys Football Team played against St Bedes Inter Church School on Friday 16 June in the Cambridge District Cup Final. The game, which took place at Newmarket Town FC saw a crowd of 100 people made up of friends, family and staff in attendance from both schools.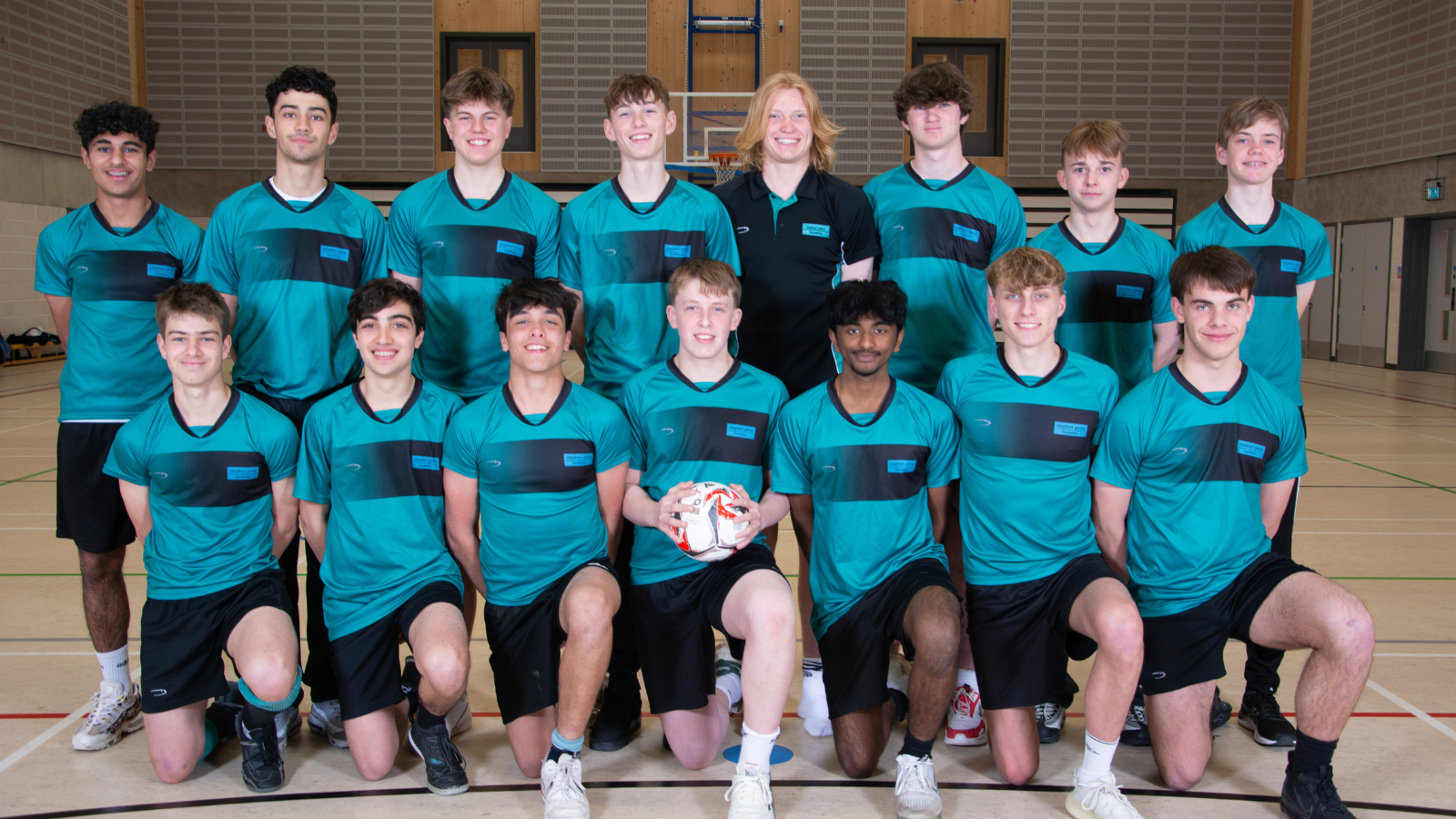 The game was action packed from the very start with St Bedes taking an early lead before an equaliser from Arya who pounced onto a shot after some excellent build up play. St Bedes then went on to score four more before half time. The second half showed a much more solid performance from Stephen Perse, dominating possession and being the better team as a whole. A well taken penalty from Arya closed the scoreline and made for an exciting finish to the game before St Bedes would go on to score a last minute goal to win the match.
Regardless of the result, what the boys have achieved has been amazing, their last game as a group was in a cup final and they are the first boys football team in Stephen Perse history to reach that stage of a competition, setting the standard for the following year groups to come.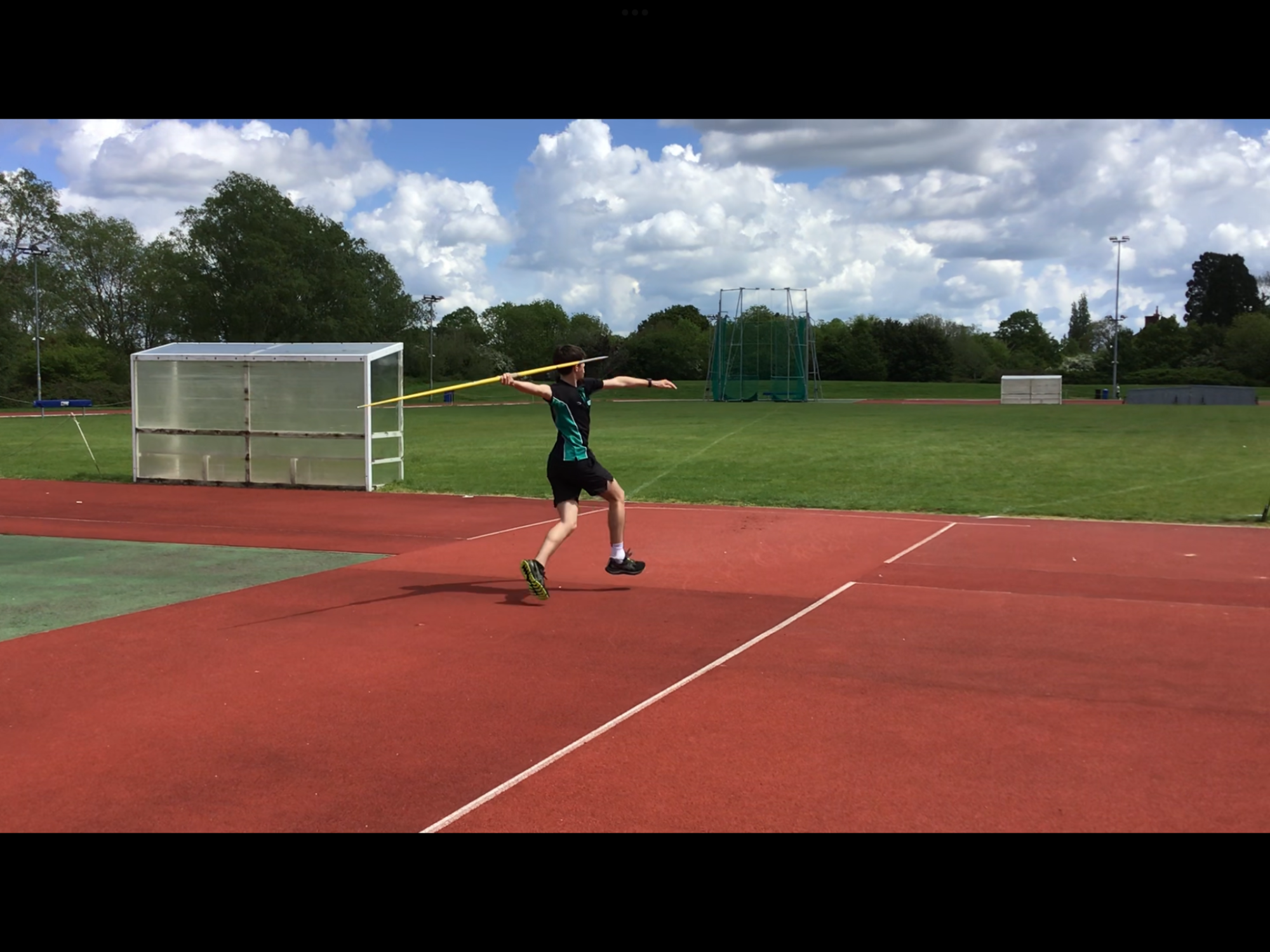 Year 10 Oliver J competing in the Javelin at the English Schools Athletics Association National Championships
Congratulations to Oliver J in Year 10 who has been selected to compete in the Javelin at the English Schools Athletics Association National Championships in Birmingham in July, against the best athletes in the country. This is an absolutely outstanding achievement, especially as he is a year under in his age group, we wish him every success.
Cricket
We've had an incredibly busy summer term with cricket fixtures happening almost every day of the week. We have three teams that have had recent success and have all won their County Cup semi-finals.
The U13 boys had a fantastic win against The Perse. In a hard fought game we defended a modest total with an amazing bowling and fielding display eventually winning by eight runs.
The U13 girls had a convincing win against Impington VC winning by nine wickets.
The U15 girls had a brilliant result in their semi final against St Mary's. After losing four early wickets they recovered to score 126 in their 20 overs. St Mary's made a comfortable start but tight bowling Sophie J and Nina T got incredible figures of five wickets for four runs helped the team win by a margin of 23 runs.
All teams play their final in the final week of term and we wish them the very best of luck.
Year 7 and 8 are also looking forward to their cricket tour to the Midlands and the 1st XI will be playing their annual fixture against the Forty Club.
Netball
Huge congratulations to our senior first netball team, for being awarded the Youth Performance Award 2023 by Cambridgeshire County Netball Committee for their amazing achievements over the years, the most notable of which are: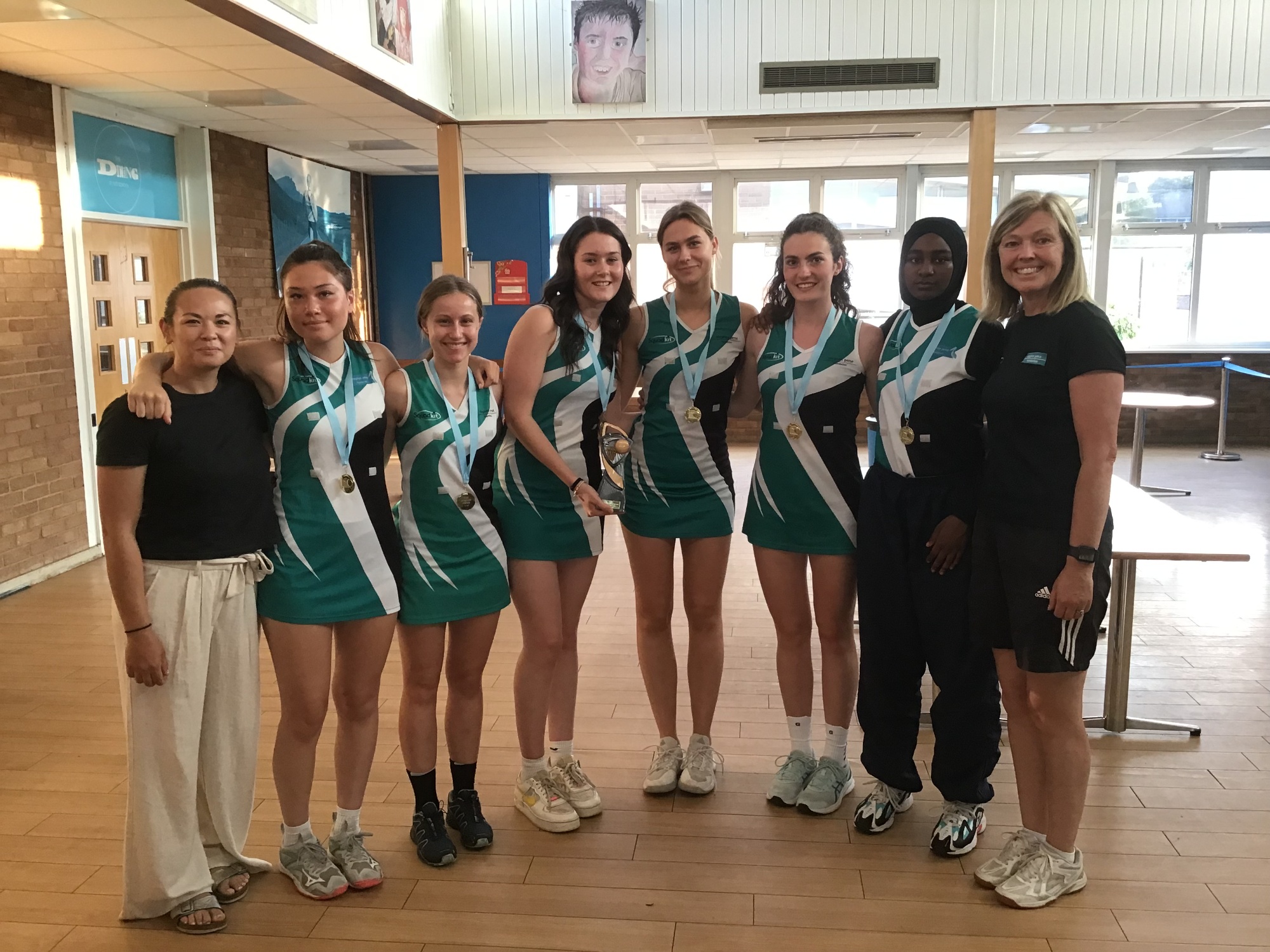 Year 7 undefeated season

Year 9 County Champions, regional competitors

Year 10 U16 County Champions, 2nd at Regional Finals qualifying for the National Finals. All of the squad were playing a year up

Year 11 Voted Cambridge Netball Team of the Year

Year 12 County runners up, 4th at Regional Finals

Year 13 County Champions, 2nd at Regional Finals, and 8th in the Country at the National Finals
Some of our girls collected the award on the team's behalf. We are immensely proud of our wonderful squad and they will be sorely missed!!
Olympic Cup Athletics Competition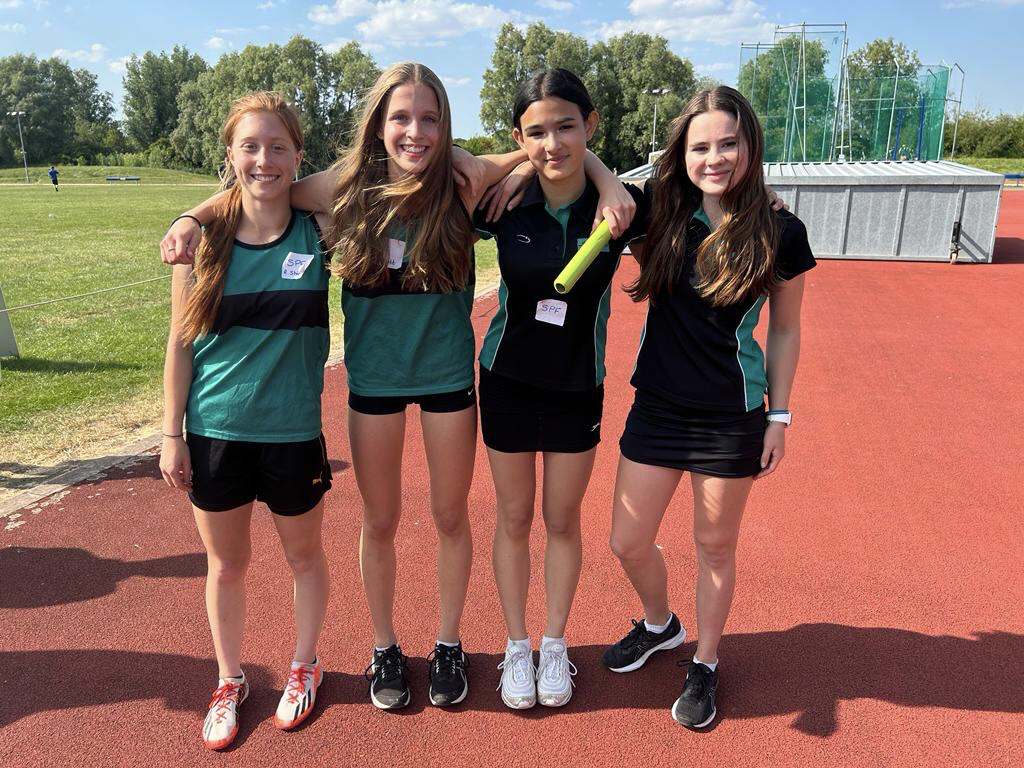 Nearly 70 students from Years 7-10 were selected to compete at the Olympic Cup Athletics Competition at the University Athletics track in Cambridge against nine schools on an extremely hot afternoon.
The students were an absolute credit to themselves and the school, producing outstanding performances to achieve our greatest ever number of winners and a fantastic second place overall as a school team.
First Place - Year 7
First Place - Year 8
Pat P - Discus

Ksenia K - Long Jump

Imogen T - High Jump

Francesca F - Shot Putt
First Place - Year 9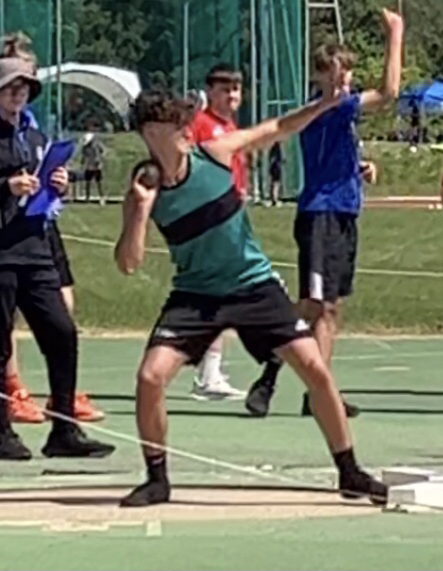 Sophie J - 1500 metres & Shot Putt

Lara B - Discus

Lottie K - Javelin

Thibault - 800 metres
First Place - Year 10
Mia E - 100 metres & Long Jump

Zoe J - 300 metres

Max H - Long Jump

Oliver J - Javelin

Eva F - Shot Putt

Allanah M - High Jump

Kostas - High Jump

Mia, Zoe, Sophie S & Robyn S - 4 x 100m relay
Second Place - Year 7
Second Place - Year 8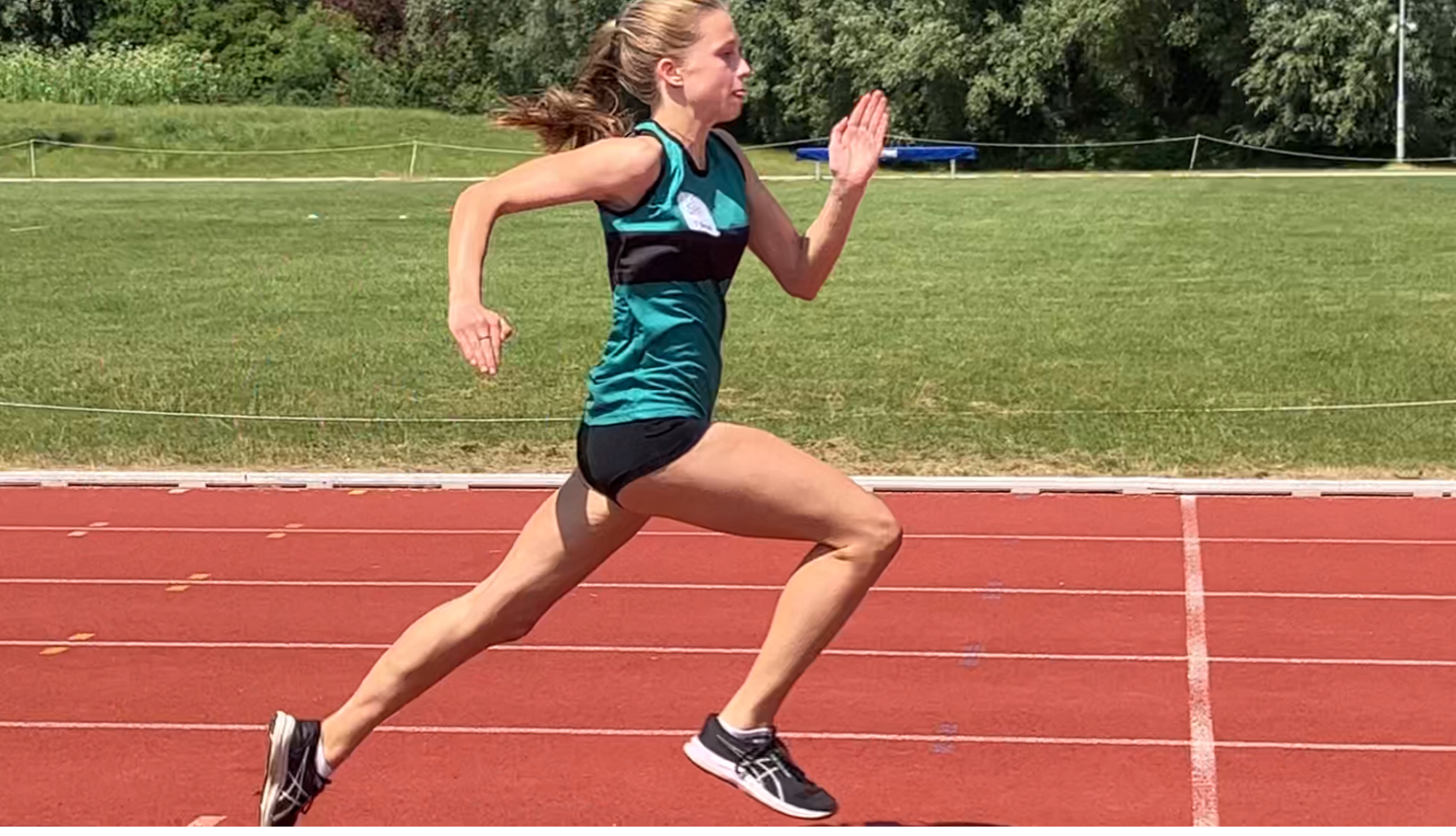 Joshua H - 200 metres

Shaochen W - 300 metres

Thibault - Shot Putt

Natalie G - Javelin

Anna G - Discus

Juliet R - Triple Jump
Second Place - Year 9
Toby D - Shot

Phillip L - Long Jump
Second Place - Year 10
Jake F- 100 metres

Carla K - 800 metres & Javelin

Allanah M - High Jump
Third Place - Year 7
Romy S - 100 metres

Rose G - 200 metres

Juliet BF - Long Jump

Kiana SP - Discus

Claudia BF - High Jump

Chevonne - Javelin
Third Place - Year 8
Michelle H - 200 metres

Imogen T - 1500 metres

Liam M - High Jump

Natalie G - Javelin

Joshua H - Javelin

Vivien - Long Jump
Third Place - Year 9
Isaac SP - Triple Jump

Ollie R - Discus
Third Place - Year 10
Sophie S - 200 metres

Joshua D - Shot Putt

Matthew D - Triple Jump
With the following age group results:
Year 7 - 5th place (girls 2nd, boys 7th)
Year 8 - 1st place (girls 1st, boys 3rd)
Year 9 - 2nd place (girls 2nd, boys 5th)
Year 10- 2nd place (girls 1st, boys 3rd)