Published on 01/02/23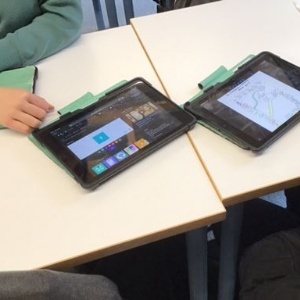 At the conclusion of each Mindfulness course in the Year 11 non-examined programme, we play the Wellbeing Board Game, which I have devised as a plenary activity.
Each of the topics studied in the course, such as short meditations, humour, and favourite things, to name but a few, appear randomly on the board in the manner of Snakes and Ladders. The students then make up their own rules, and play it as suits them best.
In last term's final session I was delighted to see that the Year 11s really engaged with the game, and happily reviewed each of the wellbeing topics. Some students even took the 'Origami Challenge', which is on the board as an activity which enhances their creativity and positivity.
One student said she particularly liked how she and her group could use the game to get to know each other.
There were lots of smiles, symbolising to me that the worries of the day had been cast aside, which was the main target of the game.
Julia Goodard Teacher of MFL and Mindfulness