Published on 15/02/22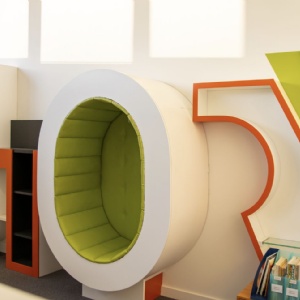 Read what Chloe thinks about our new Fitzwilliam Building!
1. It's spacious
The new building has significantly more space than the old one. Examples being the much larger ks1 classrooms, the increase of music practice rooms and space of the hall. This means there is more space for us to learn and grow. An added plus to this is that some classrooms can separate into two separate rooms and this can be useful in a multitude of scenarios like working in two groups or even different smaller lessons. Another useful attribute is that there are now two separate and equally spacious classrooms for art and science again for multiple reasons.
2. The huge amount of stairs
Now some may see this as a bad thing but i disagree, mostly, because even though the huge amount of stairs is painful to no bounds it also provides a healthy amount of exercise especially to us on the top floor. But this isn't my only point as having a lot of stairs comes with separate floors as a fitted extra and with the different floors means that there are a lot less people on each floor resulting in less noise and chatter which means that we can work without too much disturbance.
3. The top floor
The top floor comes with a few negatives but they are mostly outweighed by the positives. With being on the top floor comes an amazing view of the Cambridge rooftops and skyline out the windows which is good for concentration without the bustling from outside. Which brings me to my next point, being away from the ground means away from the intense loudness and overall noise from the playground outside. The absence of screaming will probably help our concentration.
4. The separation of the hall and cafeteria
Now, this is probably one of my favourite things about the new building. With the hall and the dining area separate uncomplicated a lot of things. On Mondays for example we have drama after lunch and the floor is normally covered in the remains of the lunch before which is frankly not the best experience. And also on Mondays we have assemblies in the hall after lunch again not the best experience.
5. The new and freshness
So even though I know the building itself isn't new I know that the building has been fixed up and repainted for our arrival. I find it really nice that the walls aren't covered in blu tack stains and other stains of stuff I don't know. And the floors are colour coded so that's useful for not getting lost (as easily) and you can normally tell where you are. And I just like the feel of it,