Published on 02/02/22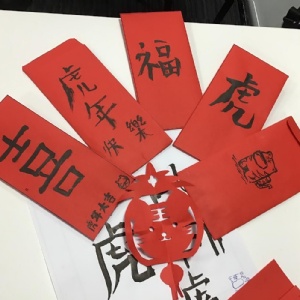 新年快乐! Happy Chinese New Year to you all from the Stephen Perse Modern Languages Department.
We have welcomed in the Chinese Year of the Tiger with a roar! Students have been learning about Chinese New Year celebrations and developing their manual dexterity skills at the same time. There has been plenty of origami involved, more specifically zhe zhi (折纸) which is the Chinese equivalent of origami. The main focus has been producing paper tigers. General crafting has been fun and students have been applying their calligraphy skills onto special lucky red envelopes.