Published on 13/10/21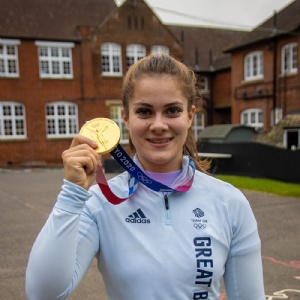 Dame Bradbury's had a very special visitor on Friday 8 October, BMX Olympic gold medallist at Tokyo 2020, Beth Shriever.
When Beth left Dame Bradbury's two years ago, to move to Manchester to follow her dreams of becoming an Olympian, she promised to come back to update our pupils on her progress. True to her word Beth returned to lead a school assembly giving an insight into her gold winning journey.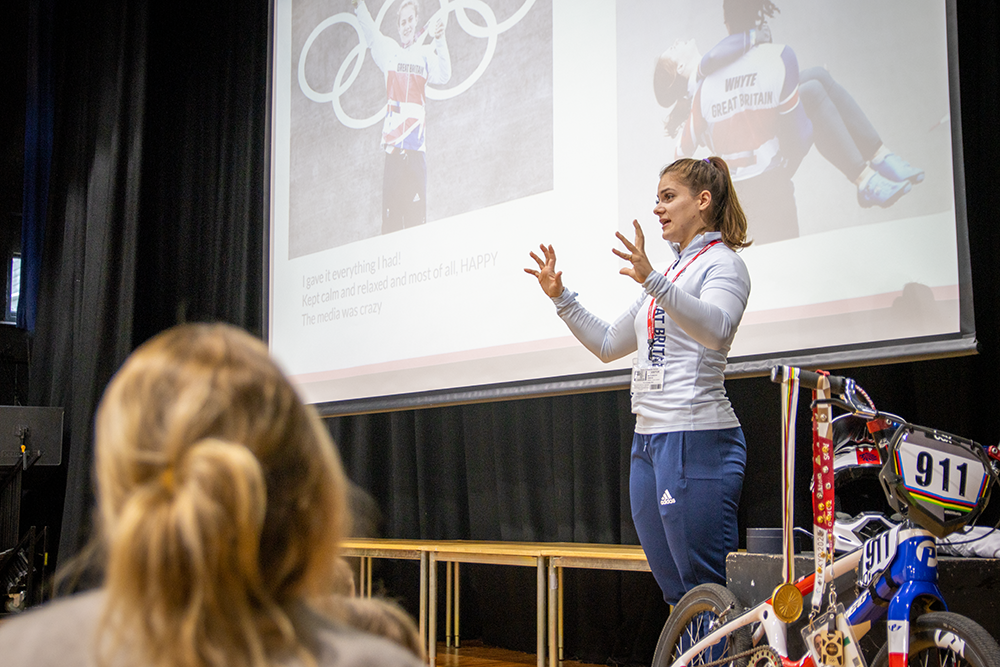 Beth told the pupils about her experiences of staying at the Olympic Village including the food hall which was open 24 hours and served food from all over the world; the sustainable cardboard beds; and the accreditation pass which she had to be wear at all times to allow her access to all the facilities and more importantly to the BMX track.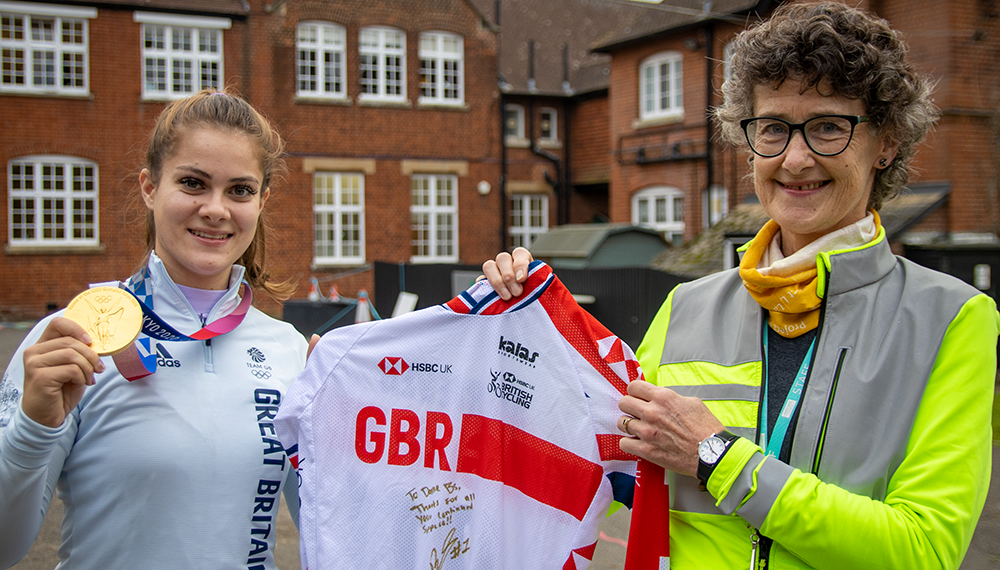 Beth explained the qualifying process and the pupils got to watch the gold winning race which resulted in much excitement and cheering! Beth then went on to describe her journey to becoming a Gold medallist at the World Championships. Beth then spent the rest of the morning visiting all the classes, our pupils were able to see and hold her gold medals.
Everyone at Dame Bradbury's would like to thank Beth for coming to see us, and we have all learnt that if you work hard, don't give up and stay positive we can all make our dreams come true.