Published on 14/05/20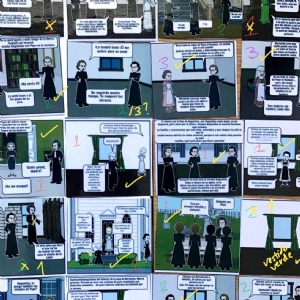 Spanish teacher Ms Riquel has shared what her sixth form IB classes have been learning remotely recently.
Her Year 13 class have been exploring and analysing plays and novels. Ms Riquel uses Google Meet to have Q&A discussions with the class and holds photos and text up to the screen to aid in her teaching.
Another lesson with her Year 13 class was to research what was currently happening in Spain during the COVID-19 crisis. They researched into what people were doing to support each other, how they were getting food and coping with social distancing and the lockdown. They then had to write a blog entry in Spanish to compare these experiences to their own here in the UK.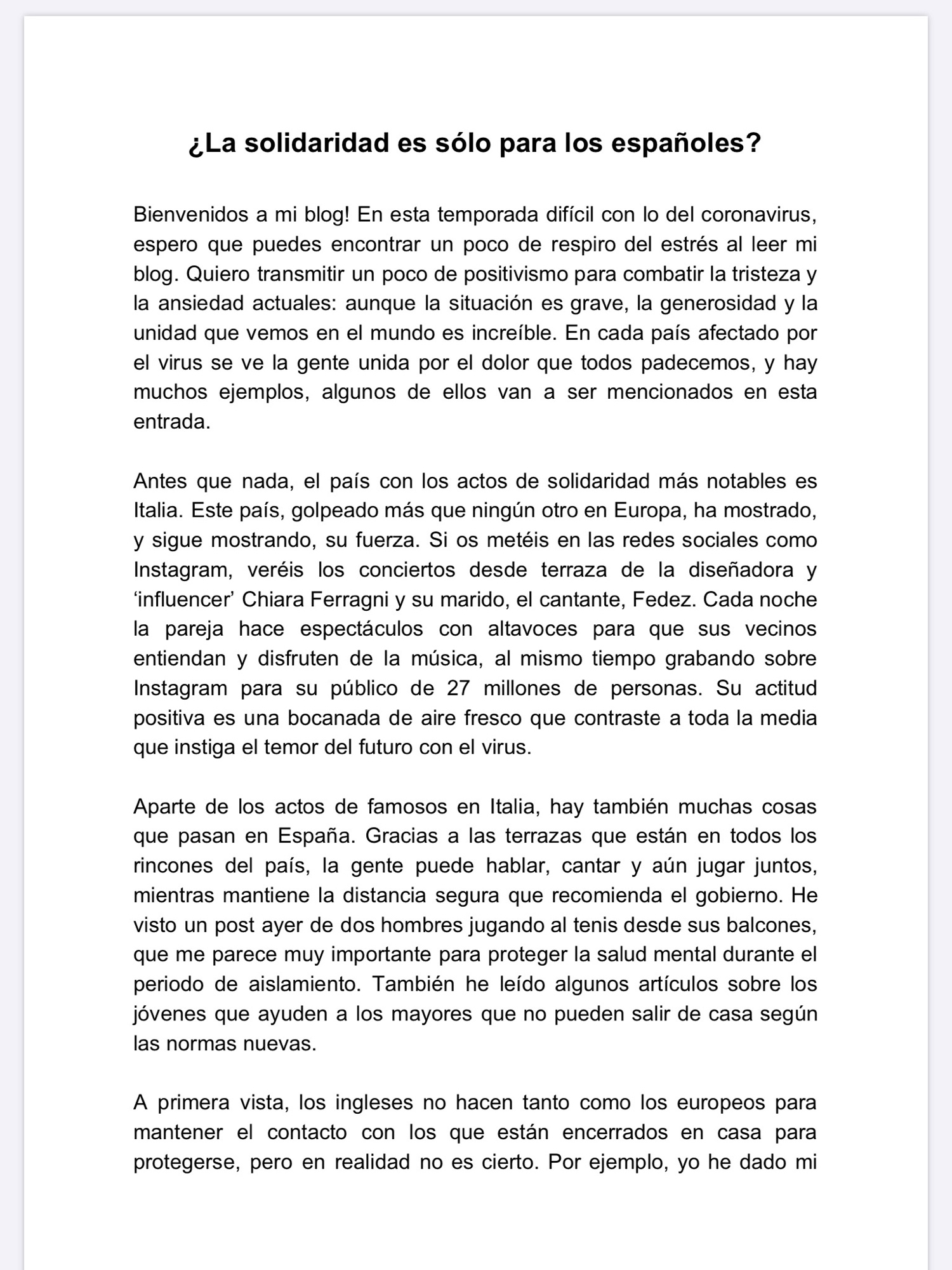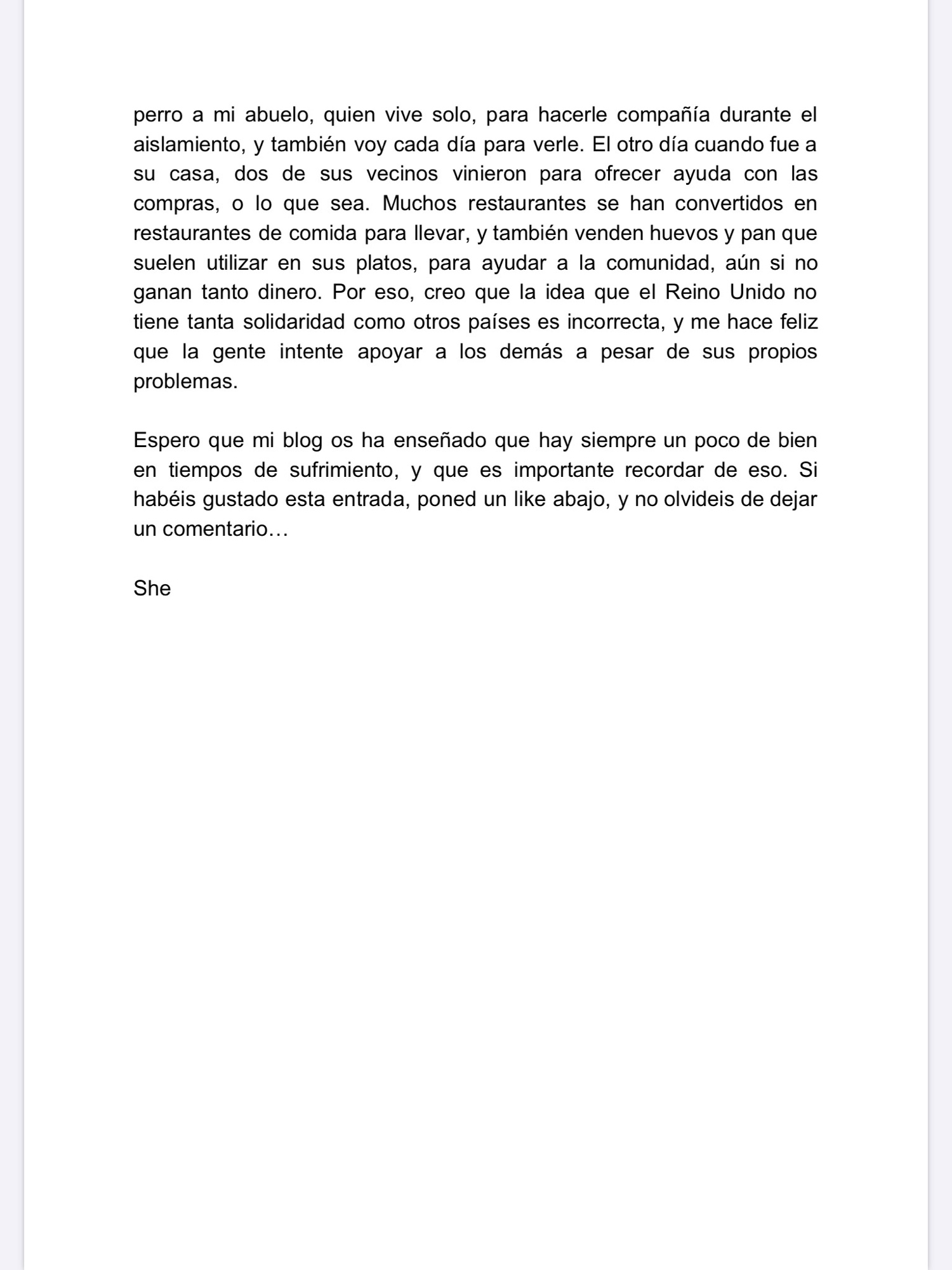 In Year 12 they have been given Spanish comic strips and asked to colour code them to arrange them according to the act of the play they take part in.