Published on 18/01/16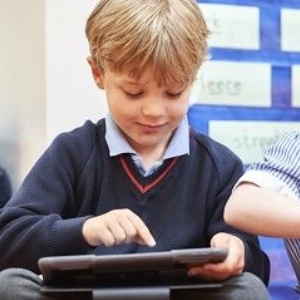 Tricia Kelleher, Principal at the Stephen Perse Foundation looks at the use of digital technology in education.
In September 2015 the OECD published their findings on the impact of technology on learning or, more specifically, attainment. The results were not good: "School systems need to find more effective ways to integrate technology into teaching and learning to provide educators with learning environments that support C21st century pedagogies and provide children with the C21st century skills they need to succeed in tomorrow's world," said Andreas Schleicher, OECD Director for Education and Skills.
How this was reported in the media should be filed under "apocalyptic approach to journalism". The media headlines were like vultures circling their dying prey: "School technology struggles to make an impact" proclaimed the BBC and an Australian newspaper asked : "Are iPads in schools a waste of money? OECD report says yes."
The breathless race to damn digital technology ignored a further comment made by Andreas Schleicher:
"Technology is the only way to dramatically expand access to knowledge. To deliver on the promises technology holds, countries need to invest more effectively and ensure that teachers are at the forefront of designing and implementing this change."
These words go to the heart of Schleicher's reservations about the impact of technology in schools. Many countries had conflated the acquisition of technology with positive outcomes in teaching and learning without contemplating how teachers needed support and guidance on how best to use digital technology for learning. The mistake so many schools have made across the world is to believe that investment in technology 'per se' is the key to unlocking learning opportunities without any real consideration for pedagogy.
And let's be clear. My school made the same error. We rolled out 1:1 iPads to our 11-18 year old learners four years ago believing they would provide teachers and students with a powerful tool for learning. Digital technology appeared to offer the Nirvana of education where differentiation and carefully layered learning were instantly accessible through a device. Learning anytime, anywhere. However, there was one fatal flaw – the requisite confidence and expertise of teachers to adopt the technology in ways which would transform learning outcomes. In the early days, teachers looked to Apps to offer something different: Socrative, iMovie, Explain Everything. And these Apps did offer opportunities for teaching and learning which were not possible in the analogue world. iTunes U, another early digital opportunity, offered a fabulous curation tool where the teacher's filing cabinet of resources became digitised and consequently hugely enriched with the addition of multi media links. All of this activity was a beginning, and a positive beginning. Schleicher, I am sure, would applaud the strides we have made in using technology as an effective teaching and learning tool. However, the potential to transform the way we think about our pedagogy came with the opportunity to create tech books.
So what is a tech book?
Tech books are a digital interactive resource which enables the teacher to create content which is truly differentiated. With the help of Aisling Brown, our Educational Technologist, teachers are encouraged to reflect on their pedagogy and on how best to help their students learn. Unlike many publishers, our content is not just digitised but digital underpinned by skilful instructional design. Aisling Brown explains what this means in practice:
"We base our iBooks Textbooks' design on cognitive and educational research into digital reading, interactive and multimedia learning, to promote implicit and explicit learning, with extension and support interwoven to make tailored resources for all. From the smallest details of line length, we consider the educational impacts and design to maximise learning. This design process is applied through a constructivist pedagogy, where design, use and research insights are integrated, with each informing the other. So, teachers are consulted and trained in using new tools throughout the design, but are more importantly trained to think differently about how they teach using those tools, to redefine the purposes and processes of learning, and to continue to evaluate, extend and share their experiences. In this way, we centralise and transform the learning experience, ensuring learners always come first."
So we are indeed engaged in something extraordinary. If you are interested in learning more about our iBooks Textbooks, they are available for free in the iBook store.
Clearly at the heart of what we do is learning and pedagogy not the technology. This is the change that needs to happen in education globally to enable us to fulfil the potential offered by the digital age. The ability to share means educators everywhere can collaborate to work towards this goal. Pedagogical change should ensure that the next OECD report on the impact of technology on learning will, I hope, make very different reading.