Published on 02/02/16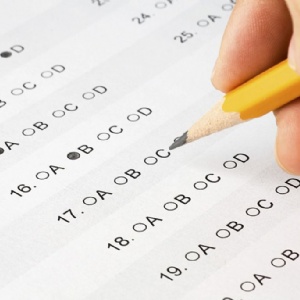 Tricia Kelleher, Principal of the Stephen Perse Foundation discussed Admissions Testing and how it will affect young people.
So Cambridge University has responded to the introduction of reformed to 'A' Levels. With many potential students no longer required to sit an AS Level with the reformed 'A' Levels, Cambridge has decided to introduce its own system of assessment. Nothing really new here because Oxford has been setting pre-selection testing for a number of years. However, I do wonder if this development heralds a change to university entrance at selective universities. What will be the currency of university matriculation in the future?

I feared, as did others, that the changes to 'A' Level would create a new admissions' landscape for Higher Education. I understand the position of Oxbridge. Our oldest universities want to recruit the brightest and the best and are not confident that our national qualification system will enable them to do this. The bar of 'A' Levels is to be supplemented by additional university testing.

Yet there are universities who appear to be throwing caution to the wind and making unconditional offers to entice students. In this untrammelled market students are the consumers of Higher Education and all that stands between them and their place is their money. Imagine an U6th student sitting on an unconditional offer. Other than for the most diligent, I suggest that the motivation for hard work will be nil. Why bust a gut when your place depends on nothing? The implication for examination results for schools and the cult of data is interesting.

We have therefore a binary system evolving. Higher education is adding barriers whilst at the same time making it all too easy to secure a place at a top university. How can this be a level playing field for school and sixth form colleges preparing students for a range of destinations? I sense that the direction of travel for HE will become quite fragmented and this can only be to the detriment of students studying in very different settings. Teachers face the challenge of preparing students for Oxbridge entrance whilst being on the case of students who require nothing. This is extreme differentiation.
Why does this matter? I can't help but feel that different educational settings will struggle to cope with this changing set of expectations. UCAS, the god of university entrance, is no longer the gate keeper to a level playing field. Instead, it is a portal to a wide range of access arrangements where universities call the shots. Rather than focussing on the academic needs of each student, teachers are having to consider the admission arrangements for each university.

The HE market, in my view, is creating an expectation for sixth formers which will require an Herculean level of support from hard pressed sixth form teachers. The disconnect between sixth form and HE is in danger of causing real disruption in what has been historically a positive pathway between the two. And what does this mean for the future? We are in the realm of unintended consequences. One thing is for sure – academic equity is no longer a priority for sixth formers in the view of HE. It is all about students overcoming whatever barrier is presented to them.