Published on 03/05/16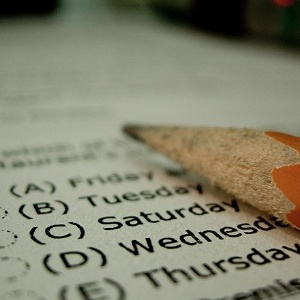 Tricia Kelleher, Principal of the Stephen Perse Foundation, discusses assessment and how this can impact our young people.
As the leader of a school which boasts excellent academic results, I am not averse to young people taking tests. Assessment as part of a broader educational framework offers an invaluable insight for the teacher into the understanding of the student at a given point. It also is the means by which the bar is set for admission to Higher Education. No fair minded person should deny that assessment has its place, an important place, in the education of our young people.
So why are some parents getting so exercised by the latest round of assessments being taken by children in primary schools? SATS-Gate has drawn the ire of parents fulminating about the negative impact of the test on their child's well-being. The media is awash with stories of parents' plans to take their children out on the SATS day to engage with Forest School-type activities or enjoy a more cultural experience related to learning. This is seen as infinitely preferable to sitting the test imposed on them by the Department for Education.

The battle lines between the two sides are clear and have been helpfully articulated by Nick Gibbs, the Education Minister, and Chris Riddell, the Children's Laureate:

"These tests are vital in helping schools to ensure that young children are learning to read, write and add up well. The truth is, if they don't master literacy and numeracy early on, they risk being held behind and struggling for the rest of their lives." Gibbs

"My feeling is there should be more trust in teachers and their ability to assess children at this age, rather than through testing. The children are being put under undue stress and my argument is what is the value of what comes from this testing. I think it is questionable." Riddell

Both protagonists clearly are keen for children to learn. Their point of difference is around how to ensure this is happening effectively. How do we leverage learning? My view is that we should go back to first principles, and place the learner at the heart of their own learning. Every decision in education should be around the well-being of each child, supporting them in their learning from the age of 3 to 18. Let's pause for a moment to imagine a world where a young person's well-being was at the fore of policy making? What would this look like? I would suggest that assessment and data would not be driving judgements about education as currently they are. Absolutely imperative to supporting well-being is employing professional teachers who have the knowledge, understanding and inter-personal skills to ensure each of their students is supported at school. Teachers who care enough to build meaningful relationships with youngsters making them feel valued. Teachers who are passionate about learning in ways which are infectious. Teachers who are allowed to exercise their professional judgement within the classroom about both the delivery of the curriculum and assessment.
This nirvana is certainly recognisable to me from my early years as a teacher. Teachers are still motivated to want to make a difference to their students. But until the system by which we measure the success of schools and the young people in their care values the well-being agenda, there will remain this struggle for the heart of education. At a time when the mental health of our young people is routinely making national news with handwringing around the impact of the digital world on mental well-being and stress more generally causing real and serious damage to teenagers, surely it is time to challenge the " cri de coeur" of our age fixated on driving up academic standards at any cost. As any educational professional knows through experience, if a young person's well-being is in a good place, they will learn.