As you get older, it seems there's always more to do. That's certainly true in Years 1 and 2, when the school day is longer and the children take part in – and enjoy – more activities at school and at home.
Year 1
Year 1 is probably the best year of school – climbing on the A frame at playtime in Madingley is a particular favourite. The children are confident and familiar with their surroundings and are aware that they've made huge progress since starting school.
They learn with their peers, independently and with the support of an adult – they all have a full-time class teacher and part-time teaching assistant. To stretch and inspire them, we give them opportunities to work alongside the Year 2s. The two year groups follow the same topic and are paired as weekly reading partners.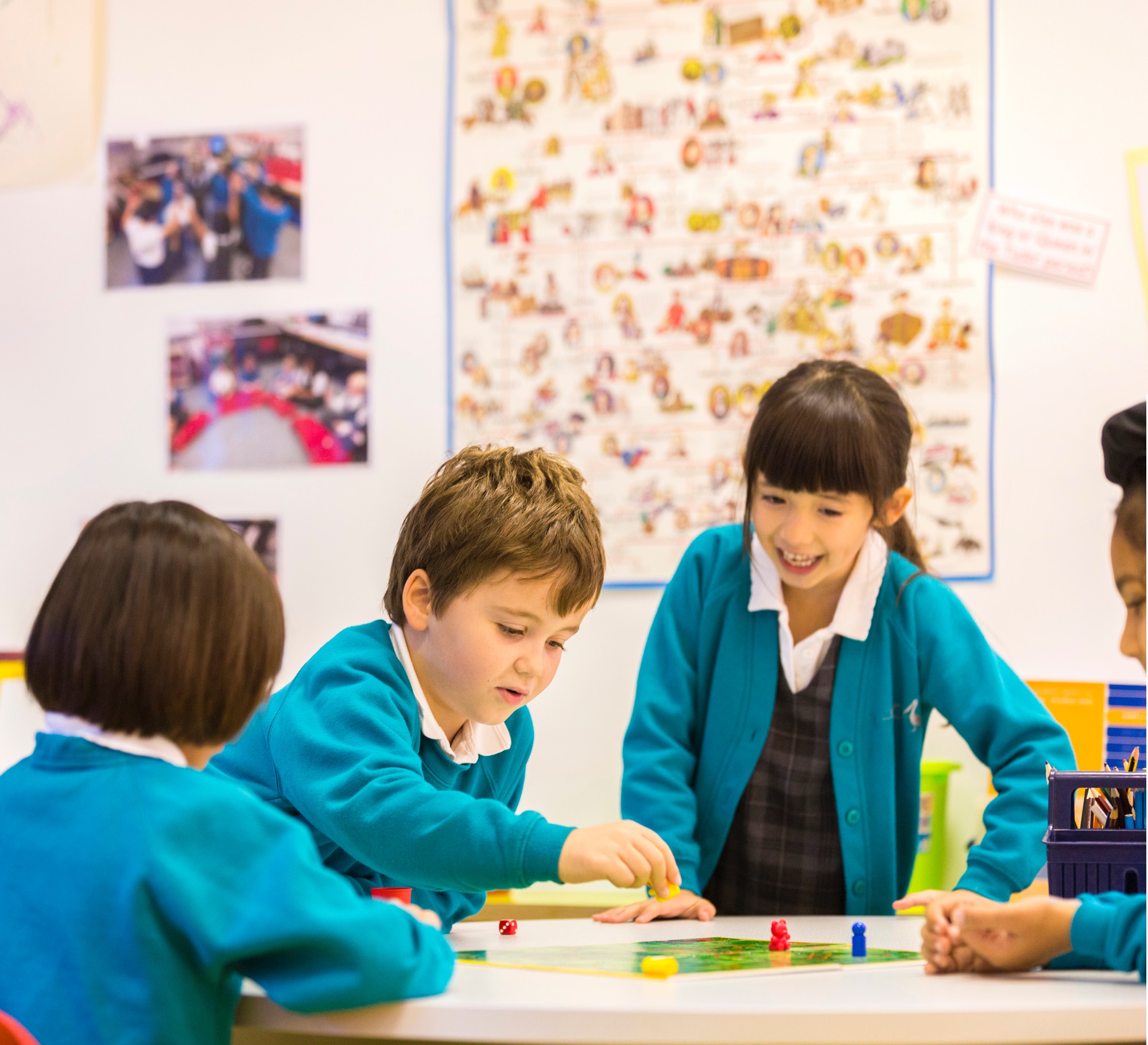 Year 2
Once they reach Year 2, they're the oldest in the school and we encourage them to take more responsibility, both in daily life and in learning – although they always have lots of support while they reach their goals.
They are absorbed in honing their skills in different subjects, while the foundations laid in the previous years enable them to tackle maths problems or read words they haven't seen before – but their personal highlights include sitting on benches during assembly, taking the leading roles in our Christmas nativity play and being role models to the younger year groups.
They also have a chance to demonstrate their talents and abilities to a wider audience. At Christmas, for example, some of our Year 2s play the recorder and sing carol songs to the local playgroup.
Our Music teacher works with all the year groups every week. Her piano playing is so inspiring that many of them sign up for piano lessons. In Year 2 children learn how to accompany songs with percussion instruments and how to play in an ensemble.
The partnership between parents and teachers is especially important at this time, with everyone working together to prepare them for a fresh start – and the next stage of their education.