We operate a number of travel services to make the school run as easy as possible.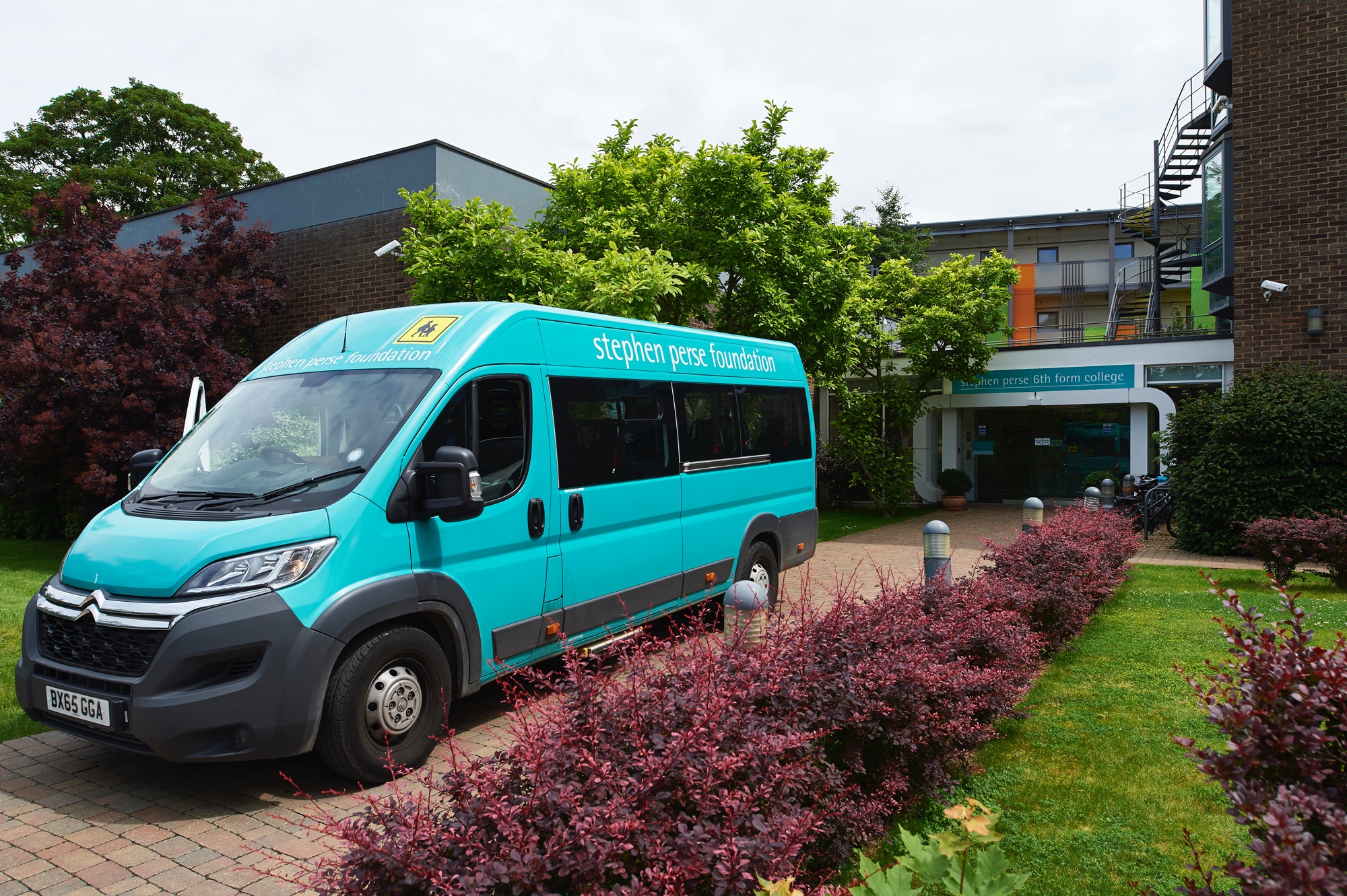 We operate a minibus/coach shuttle services between the Foundation and Cambourne and the following Park & Ride sites: Babraham, Madingley, Milton and Trumpington.
Places on the buses are allocated on a 'first come, first served basis'. To make a reservation for your child(ren) please email minibus@stephenperse.com
Train
Cambridge railway station is just ten minutes' walk from Rosedale House, Senior School and Sixth Form. Those who travel by train are advised to walk to and from the station in groups.
There are often discounts on season tickets for pupils travelling by train to school. Please visit the Great Anglia website for further information on any current availability.
Cycle
From Rosedale House onwards, children are encouraged to cycle to school where possible. Bikeability sessions are provided for pupils in Year 6.
Car drop-offs
We are aware of the difficulties which parents and their representatives face in the streets near our Cambridge sites when dropping/collecting children and we are also aware that there are many road users in the vicinity who have no connection with the school. We do, however, ask for parents' support in keeping the roads near school as safe as possible for our children and their families.
We regularly spend time with our pupils discussing the importance of road safety. We find the children are always very keen indeed to engage with key messages which are designed to keep them and other pedestrians safe from harm whilst on the streets and pavements near school. We are also impressed by our pupils' knowledge and understanding with regard to the hazards caused by cars being driven and parked near school. They are very keen to tell us in assembly, for example, that zig zag road markings are designed to advise motorists not to park directly outside school, for the safety of people arriving at and departing from the school grounds. Please follow this link for reference.
For Rosedale House children, staff supervision at the beginning and end of the school day provides a flexible approach with regard to drop-off and collection times; this is of particular benefit to parents with children at different schools.