Theatre is a dynamic, collaborative and live art form, a practical subject that encourages discovery through experimentation, the taking of risks and the presentation of ideas to others. It results in the development of both theatre and life skills: the building of confidence, creativity and working collaboratively.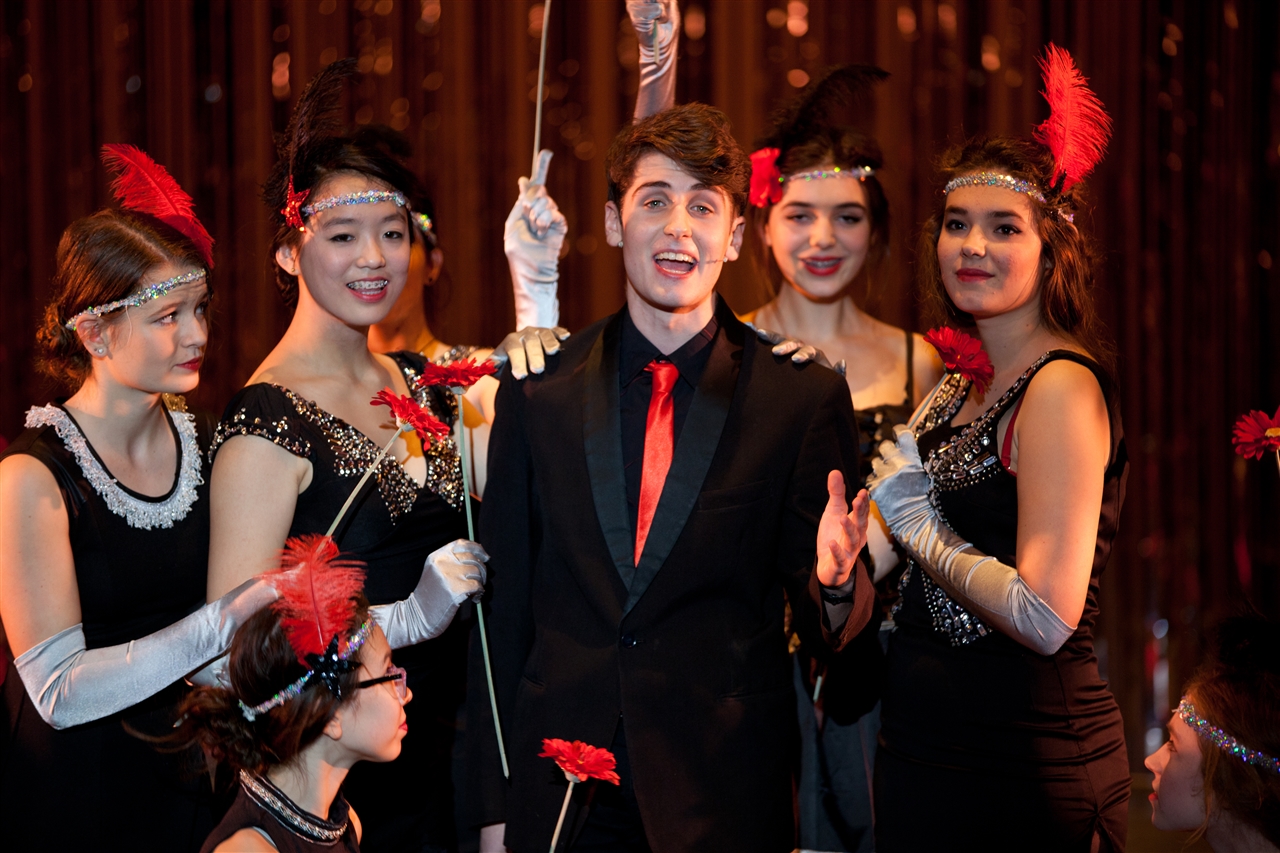 Our IB Theatre course covers three core areas of study and you will approach each of them from the perspectives of creator, designer, director and performer. You will work both individually and collaboratively as part of an ensemble.
You will learn to apply research and theory to inform and to contextualize your work. Through the processes of researching, creating, preparing, presenting and critically reflecting on theatre, both as participant and audience member, you will gain a richer understanding of yourself, your community and the world.
course content

Working with play texts
You will study and research a variety of different published play texts both in the classroom and through live theatre visits. You will take part in practical sessions to explore these texts from the perspective of creator, director and performer and you will reflect on live theatre moments that you experience as a spectator.
You will direct at least one scene or section from one published play text and present this to an audience.
As there are no prescribed set texts for this course, material will be selected to inspire and engage individual students.
Examining world theatre traditions
Contemporary theatre is extremely rich in style and content and has been influenced by many different theatre practices from around the world and from different time periods.
We will explore a number of these practices together and you will then choose another world theatre tradition that you will research independently. You will apply your findings to the staging of a moment of theatre which you will then present to others.
Collaboratively creating original theatre
You will work as a group to research and explore the ways in which at least one professional theatre company creates original work and consider how this might influence your own approach.
You will then work from a stimulus or starting point of your choice, as a group, to create your own piece of original devised theatre that you will present to an audience.
Assessment
Task 1: Director's notebook (externally assessed) 35%
Students choose a published play text they have not previously studied and develop ideas regarding how it could be staged for an audience.
Task 2: Research presentation (externally assessed) 30%
Students plan and deliver an individual presentation (15 minutes maximum) to their peers in which they outline and physically demonstrate their research into a convention of a theatre tradition they have not previously studied.
Task 3: Collaborative project (internally assessed) 35%
Students collaboratively create and present an original piece of theatre (lasting 13–15 minutes) for and to a specified target audience, created from a starting point of their choice.
Students also keep a theatre journal throughout the two year theatre course which charts their development and their experiences of theatre as a creator, designer, director, performer and spectator.