Some children take longer than others to settle into a new environment. It is a big step coming into a new school and even moving from one year group to another.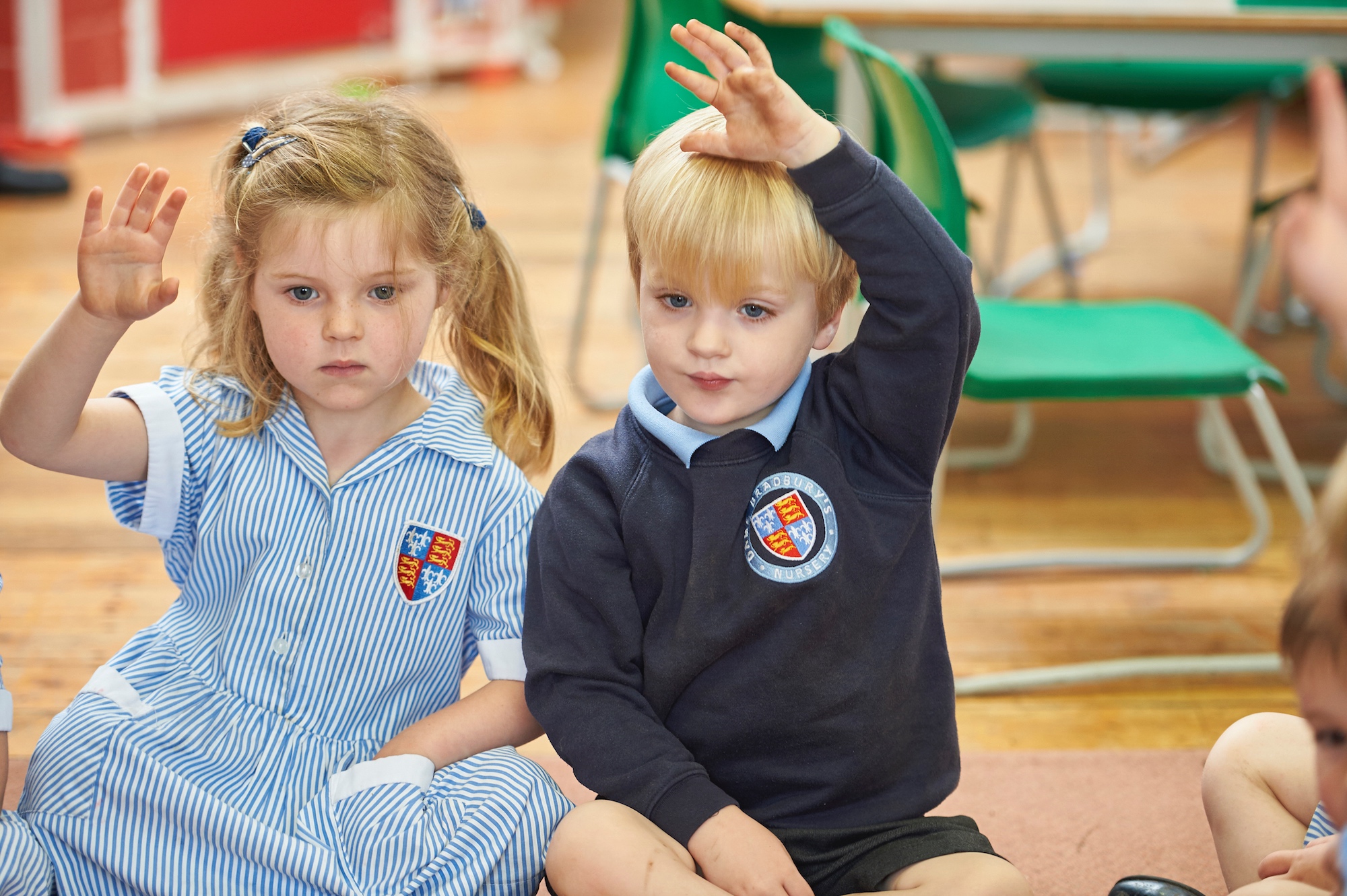 We know that this can be a big change for your child and indeed you as parents. We have learnt from experience that when dropping off at the start of the day, it is best not to linger too long when saying goodbye.
In Nursery and Kindergarten, come into the classroom, engage your child in an activity, say goodbye and then go. In Reception we encourage the children to greet a member of staff and say goodbye at the gate. Start as you mean to go on! Small children are very easily distracted and please rest assured that the staff will take good care of them and quickly engage them in a fun activity.
If you think you will be upset, please be brave for your child. We will always get the office to contact you, once your child has settled as we know how distressing it can be leaving a teary face. Please do phone in, if you have any concerns, or if you simply just want to put your mind at rest.
Early Years
There is a full-time class teacher and teaching assistant in both our Early Years year groups, so the children can build secure relationships with the adults and feel safe and confident in their surroundings.
In the Nursery and in order to work within Early Years ratios, we ensure that the 1 to 2 year olds have a 1:3 ratio for Level 3 qualified Early Years Practitioners/Key Workers. For 2 to 3 year olds there is a 1:4 ratio for Level 3 qualified Early Years Practitioners/Key Workers. Each room has an Early Years Lead Practitioner/Room Leader.
Kindergarten there is a 1:13 ratio for Level 6 qualified Early Years Practitioners and a 1:8 ratio for Level 3 and above Teaching Learning Assistants/Key Workers.
In Reception the maximum class size is 16.
At all times a member of the Senior Leadership Team is available on each site.
For minibus transport, the ratios for Early Years pupils are 1:8 for Level Three qualified practitioners who supervise and 1:13 for those who supervise with QTS.
Key Worker system
The purpose of a Key Worker is to further your child's individual learning during the school day and to ensure that learning experiences are tailored to their needs. Key Workers are responsible for observing your child and planning activities. They will liaise with you to support and guide learning and development at home, to develop an understanding of what your child is able to do outside of school.
Whilst children are playing and engaged in activities we ask appropriate questions to further your child's understanding. In Reception, your child's key person is their class teacher, although all staff build strong and positive relationships with t​he children in their care.