Philosophy is a really exciting subject with the emphasis on doing Philosophy rather than simply learning about it. It has the 'big' questions at its heart and involves developing a better understanding of ourselves both as individuals and as members of the international community.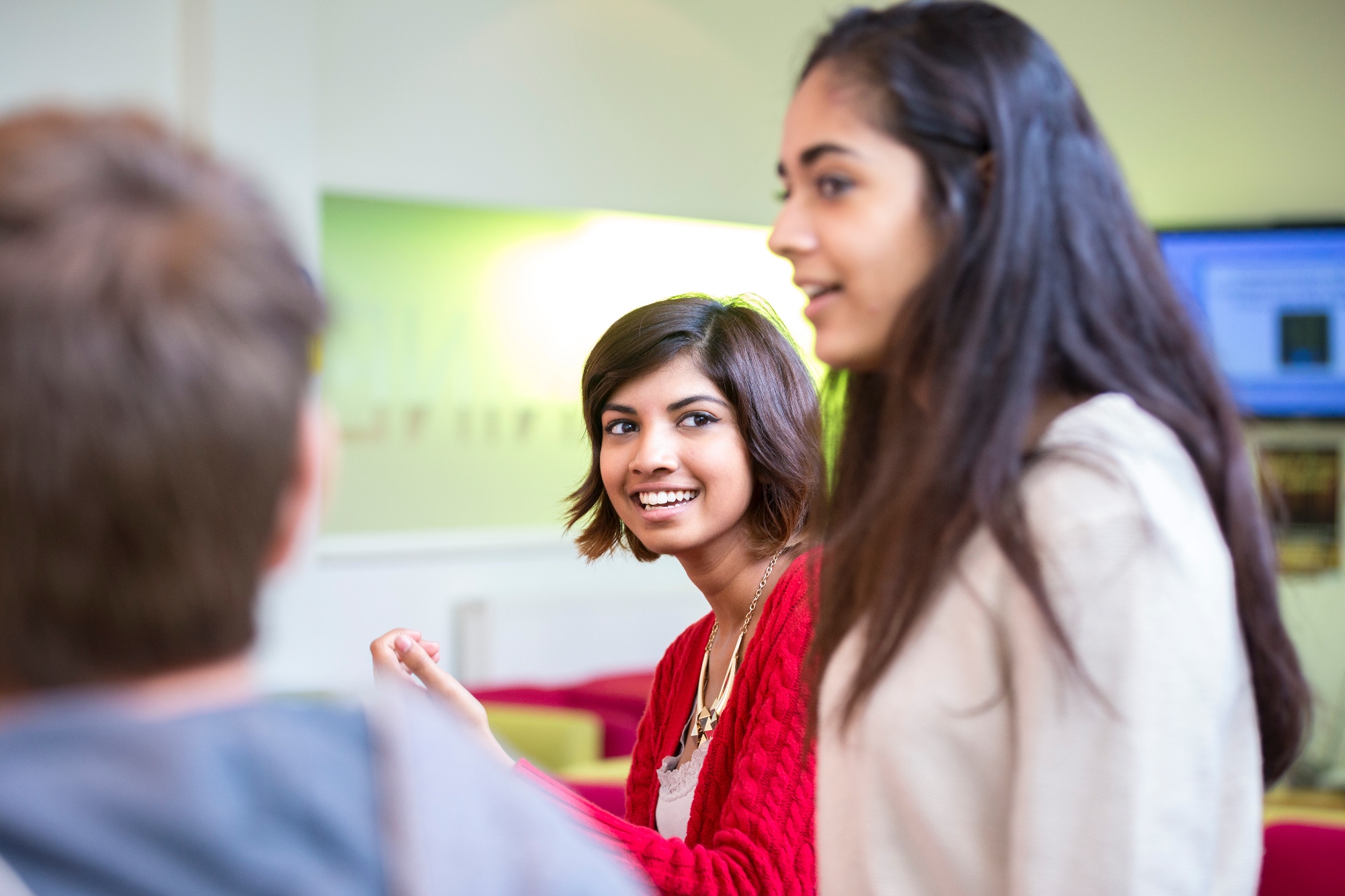 The very nature of the Philosophy course, with its particular emphasis on exactly what it means to be human, helps us to understand more about ourselves, our relations with others and why we behave as we do.
This course will encourage you to consider ideas from a variety of perspectives. It builds on the skills acquired in the Theory of Knowledge, encouraging you to question your own assumptions and adopt an open-minded attitude to the views of those who come from other parts of the world, other cultures and other periods of history.
Beyond the classroom
We run an exciting enrichment programme, which includes a student led Philosophy Society, participation in the Inspire Dialogue Foundation's 'Education for Human Solidarity' event, as well as lectures from eminent philosophers including Professor Keith Ward, Professor Simon Blackburn and Lord Rowan Williams.
International perspective
This course builds understanding of different world views. For example, as you study different concepts of God and different concepts of the nature of humanity, you will become involved in exploring Eastern as well as Western perspectives. By appreciating the importance of cultural diversity on philosophical thinking, you will also develop a greater awareness of yourself as part of an international community.
Philosophy at Higher and Standard Level gives you the opportunity to inquire in an open-minded way and to respond personally to the ultimate questions of human existence. Having followed the course, you should be able to demonstrate knowledge and understanding of philosophical ideas and of the way in which philosophical concepts and arguments are put across as well as to identify and analyse materials of a philosophic and non-philosophic nature and to evaluate the philosophical ideas and arguments in them.
course content

You can study Philosophy at Higher Level (HL) or at Standard Level (SL).
At HL, you will study the core theme plus two additional themes, the prescribed text, the 'exploring philosophy' activity and the internal assessment.
At SL, you will study the core theme plus one additional theme, the prescribed text and the internal assessment.
Core theme: Being Human
This theme explores the fundamental question of what it means to be human. Key concepts such as identity, human nature, personhood, freedom, the self and the other, and mind and body are studied. Questions such as 'What does it mean to be human?' and 'Is there such a thing as the self?' are discussed.
Additional theme: Ethics
This theme looks at the nature of moral judgement, exploring ethical theories and how we make ethical judgements. It asks whether moral principles are universal or relative? It considers meta-ethics, that is, the origins and nature of moral values and how we use ethical language. It will also ask you to apply the principles and theories you have studied to issues such as bio-medical and environmental ethics.
Additional theme: Philosophy of Religion
This theme examines philosophical questions about the nature and existence of God, religious language and its problems, as well as religious experience and behaviour. It will ask you to consider questions such as can we prove the existence of a higher being through reasoning or experience, is spirituality possible without religion and could religion be seen as a purely social phenomenon?
Prescribed philosophical text
We study Nietzsche's The Genealogy of Morals.
assessment

Internal Assessment
You will need to choose a nonphilosophical material such as a piece of music, a scene from a film, a newspaper article or an extract from a book and analyse it in a philosophical way.
Exploring Philosophy Activity (HL)
This is an opportunity for students to deepen their understanding of philosophy as an activity by looking at the nature, meaning and methodology of philosophy. You will be required to compare and contrast an unseen philosophical text with your own experiences of doing philosophy.
Assessment
At Standard Level (SL), this will be by two written papers, one on the core and additional theme (1hr 45 mins) and one on the prescribed philosophical text (1 hr) plus the Internal Assessment.
At Higher Level (HL), this will be by three written papers, one on the core and two additional themes (2hrs 30mins), one on the prescribed philosophical text (1 hr) and one on the exploring philosophy activity (1 hr 15 mins) plus the Internal Assessment.
"One must still have chaos in oneself to be able to give birth to a dancing star."