Heather Cubitt- Former head of history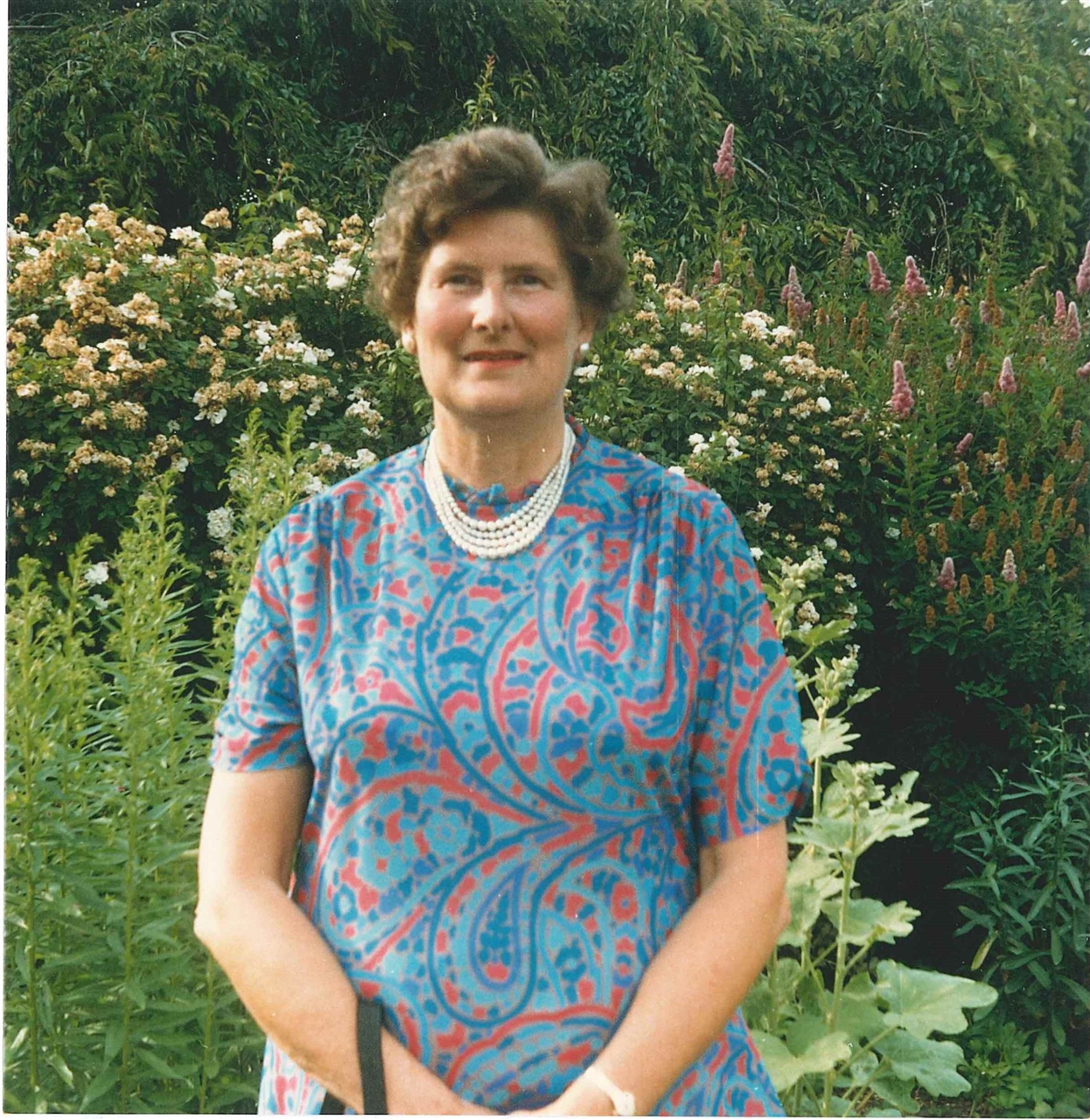 Miss Heather Cubitt, former Head of History died in Addenbrooke's on 3 September 2014. She was 88 and had not enjoyed good health for quite a long time. She is survived by her younger sister, Sheila, who taught in our
Junior School
for many years.
A History teacher, and then Head of Department, Heather was at the school for 37 years from 1949 until her retirement in 1987, and was secretary of the school's Barnardo's branch from 1966-87, overseeing the increase of donations every year, and running numerous Barnardo's days. Her contribution was so great that she received a special award from the Area Organiser of Barnardo's in an assembly in recognition of her work. Miss Cubitt also made a short film to commemorate the school's centenary in 1981, both of these are referred to in The Persean of 1987 in an article written by Mary Dicken, who was herself both a teacher here, and also a pupil in the 1950's.
Heather Bamber (née Devenish) - Former head girl
Heather Bamber (née Devenish) died in April 2014 aged 70. She was Head Girl in 1961/2. She may not have been a' typical headgirl' but she was a very apt choice.
Heather was popular, clever and witty and often had us in fits of laughter. Her funny remarks were never unkind and she was always a joy to be with. Always modest, Heather never forgot her humble origins.

Anyone from that era will never forget her portrayal of Lord Fancourt Babberley when we put on 'Charley's Aunt' in the lower sixth. Heather was a girl pretending to be a male undergraduate pretending to be Charley's aunt!

Inspired by Margaret Chamberlain, with whom she became a lifelong friend, Heather studied history at Reading University. This was followed by a career in teaching where Heather was always encouraging and concerned for any pupil with particular needs.

The large number of her friends and former pupils who joined Tom and her family to celebrate her life reflected her popularity and warmth of personality.

SUE PIERSON (née TYDEMAN) and JENNY BRYCE (née DEAN)
Julia Wheatcroft - Former Student
Julia was twin sister of Sarah, and died peacefully at home in Cambridge on 28 January 2015.

Julia came to the Stephen Perse Junior School (then Perse Girls Prep) in Bateman Street in the Autumn of 1955 and left in 1965 when she went on to Manchester University where she read Mathematics. She worked as a Systems Analyst in London and it was there that she met Kenneth.They moved to Cambridge in 1978 when they joined the family business: Arthur Shepherd, Gentlemen's Outfitters, 32 Trinity Street.For some years she was Treasurer of The Old Persean Guild. She and Kenneth had four children: Agnes (who attended The Perse Girls), Ambrose, Lucy and Aidan
Ann King (nee Spier) - Former Student
Ann Jennifer King (née Spier) died on 27 July 2015. She joined the Junior School in 1948 when it opened in 52 Bateman Street (pre-dating Rosedale House).

Kate Varney, who wrote this obituary, also joined that year, but being a year older in the form above Ann.

Ann's father worked for Rattee and Kett, one of the big builders in Cambridge, and actually oversaw the work to adapt no. 52 from residential to school. (Rattee and Kett also built the new school hall in the 1950's). Ann would have left school in about 1956. I only got to know her 20 years or so ago when she was allocated to the Old Persean Group of which I was secretary. We corresponded, spoke on the phone and met over the years in her home and more latterly in Cambridge for lunch. She kept in close touch with Margaret Chamberlain, our history teacher, from whom I also heard about Ann.

Margaret Chamberlain, with a brief for careers advice, told me that, finding that Ann was interested in photography, she called in at a photographer's in Mill Road when passing by on her bicycle, and secured an apprenticeship for Ann. Later Ann went on to work as a specialist photographer at Babraham Hall.

Ann married David King (who predeceased her), a farmer in Kelshall near Royston, had two sons, Richard and John (who later gave her much loved grandchidren). With encouragement from Margaret Chamberlain, Ann undertook University of Cambridge Extra-Mural courses in subjects such as local history research, medieval Latin and paleography, to become a competent local historian and she published works on the history of her area and a scholarly study on the Hertfordshire militia. She arranged exhibitions commemorating local events in the church.

Ann often attended school reunions and kept in touch with some of the staff of our era, although her closest contact was with Margaret Chamberlain. Not long before her death she sent me a page covered with at least 50 names of girls at the school in her time in all years, with a card (featuring Henty) saying she looked forward to our next lunch meeting to talk over these. Sadly we did not meet again: she had had very serious health problems for the last few years, including at least one near death experience. Latterly, while she was still able to drive and to use a wheel chair, we used to meet for fascinating reminiscences - about the school and Cambridge as we had known it - over lunch at the Arundel House Hotel in Chesterton Road, quiet and with disabled access, and where she also used to meet Margaret Chamberlain, I am one of many who will miss her immensely.