CIE 0944, 9-1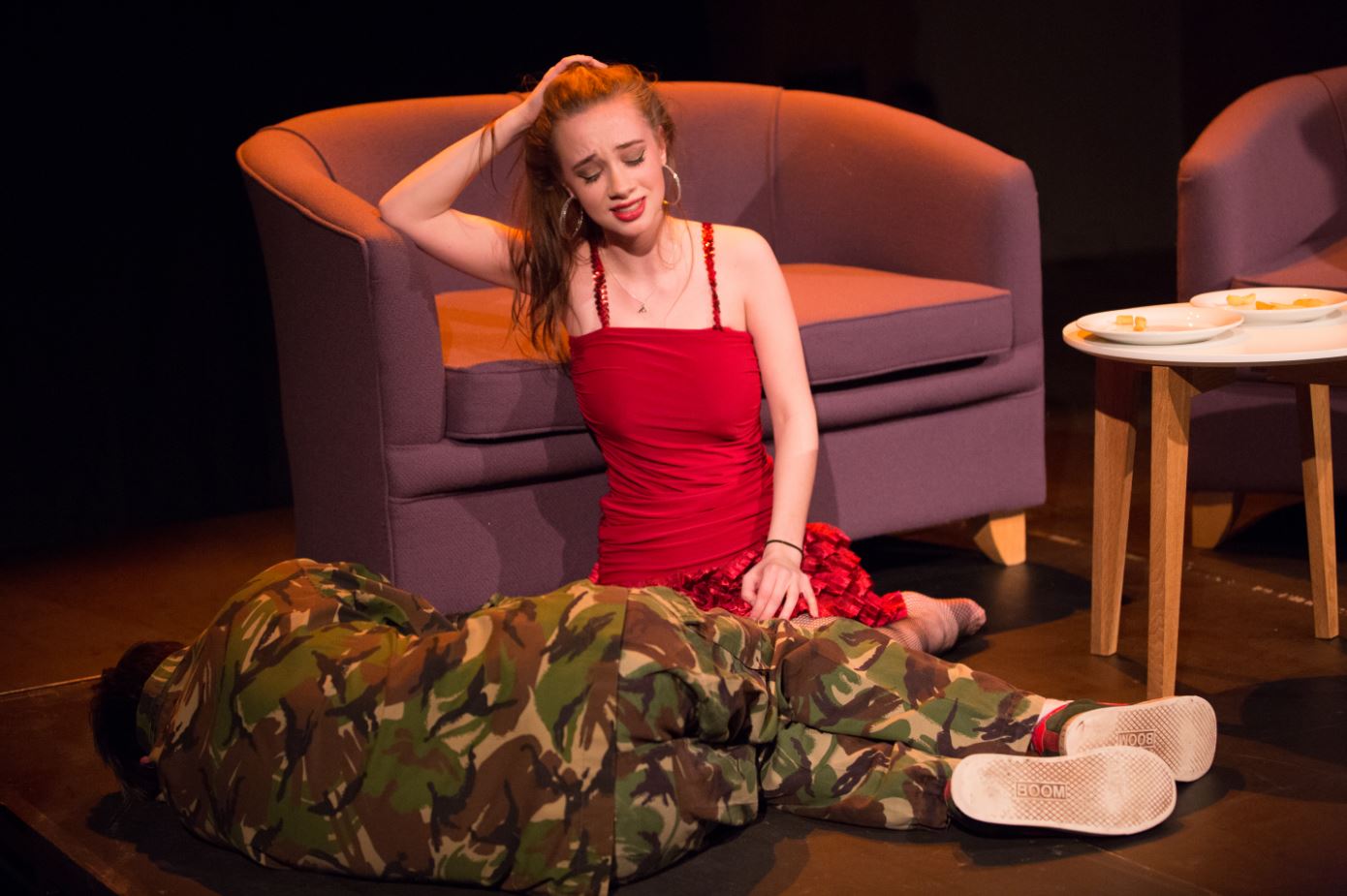 The IGCSE Drama course is very practical. It will enable you to build on your performance skills and develop your understanding of how theatre is created. You will collaborate with other members of the group to create and perform in a number of different pieces of theatre, both script based and devised.
Although you will take the role of performer in the pieces, you will also be encouraged to consider other aspects of creating theatre, such as the lighting and sound, the set and costumes and the role of the director. You will also develop your individual performance skills to perform a monologue.
course content
All lessons take place in the Drama Studio and have a very practical focus. Each term you will take part in workshops to develop your performance skills and to introduce you to different styles of theatre.
You will be set performance-based projects in small groups and you will either be given a piece of script or asked to create your own piece of original theatre from a stimulus. In each case you will work with your group to decide how to develop your ideas into a polished piece of theatre and you will then spend several weeks rehearsing. Your teachers will work with you and advise you on how to improve your work.
In order to enrich and inspire your performance work, you will take part in a number of external workshops and theatre trips including a short residential trip to either London or Stratford-Upon-Avon.
Assessment
Written assessment (40% of final mark)
At the end of the course there is a 2½ hour written paper in which you will answer questions on two pieces of theatre you have created during your course, one scripted and the other devised. In preparation for this you will learn how to analyse and evaluate your own performance work and develop the skills needed to write about other aspects of theatre, such as the devising process, the role of the director, the costumes, set and lighting.
Practical components (60% of final mark)
Towards the end of each term you will perform a finished group piece with sound, lighting, set, costume and props, and two of these marks will count towards your final grade. You will also prepare and perform a monologue from a published play and this mark will count towards your final grade. Each of these components is assessed by your teachers but may be externally moderated.
Further Opportunities
Drama IGCSE will help you to develop a number of highly useful transferable skills. You will spend much of the course working as part of a team which will help develop your ability to collaborate. You will develop the necessary language skills to communicate your ideas and opinions and you will become much more confident in front of an audience.
Examples of our work
Year 11 Scripted Performances 2017
Year 10 workshop with visiting company The Handlebards, featuring alumna and professional actor Lotte Tickner