When our much-loved Copper Beech tree at Senior School became too diseased to save, we wanted to celebrate the tree in as many ways as possible for our 2015 reunion.
Tributes ranged from yarn-bomb knitting around the tree, a film made by our Art Scholars and a scrapbook containing quotes from alumni, poems and photos. At the reunion, we had a talk on 'The Beauty of Trees' delivered by Richard Todd, Head Gardener at Anglesey Abbey, National Trust. The art department and students created a visual archive of the tree using photography and 4D imaging. Year 6 in the Junior School wrote a moving tribute to the tree.
Change

Your sweeping boughs shelter the school

And watch over the changing generations.

Your majesty is a testament to all the history you've witnessed.

Bending branches whisper untold secrets,

Leaves shed like tears.

Furtive fungi creeps out of your mighty trunk,

The enemy is slowly decaying your magnificence,

Closing you from the world.

Our mighty guardian will soon be gone

An empty space will linger where you once stood,

Waiting to be filled with new beginnings.
Written by members of Year 6 in the Senior School garden on 21.10.14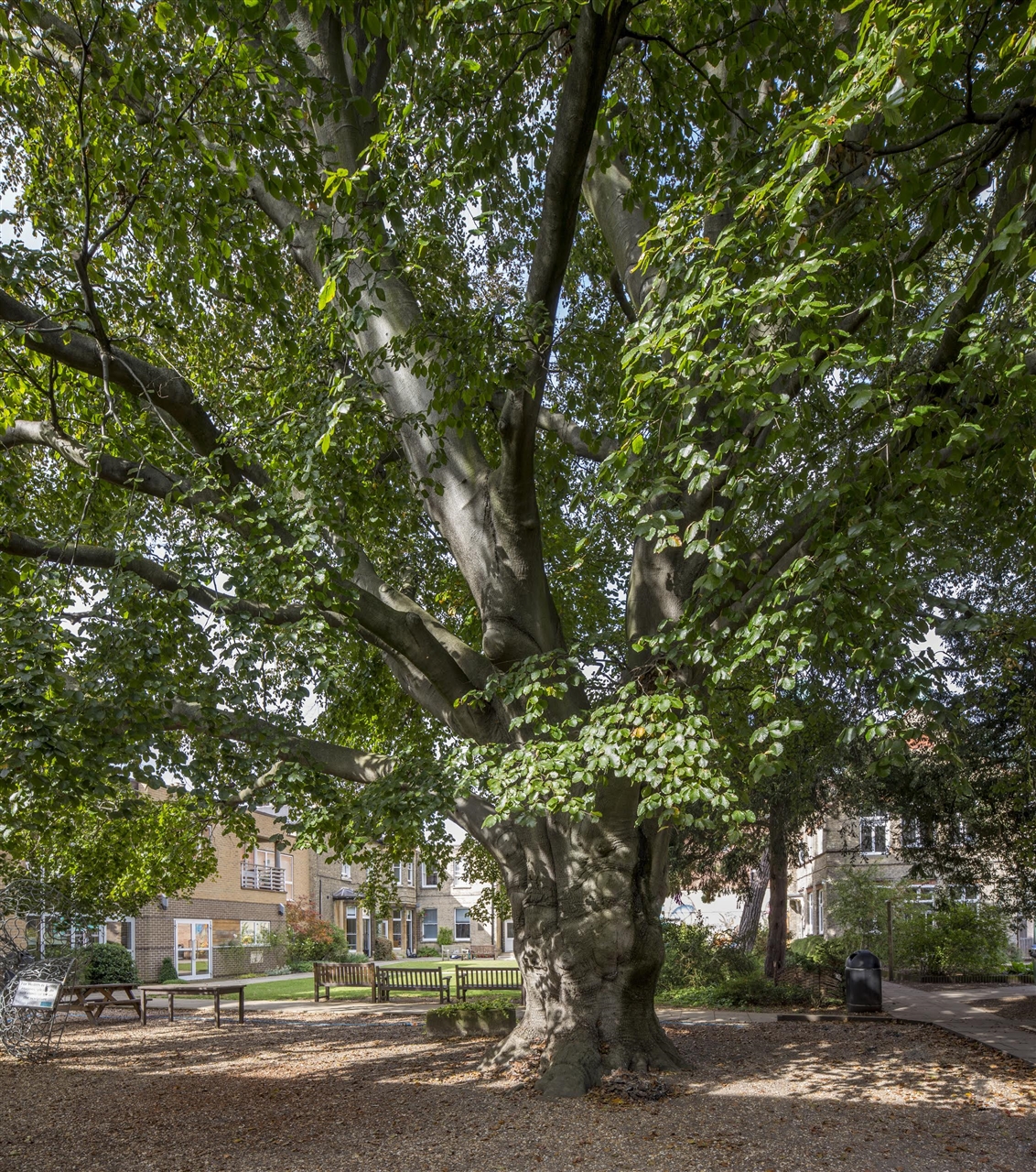 Finally, we partnered with social enterprise Rowan to make specially commissioned coasters from the smaller branches of the tree, engraved with 'Perse Girls', a Pelican and 'Stephen Perse'.
According to the Woodland Trust, the national charity working to preserve and protect our ancient woods, beech trees are susceptible to root rot from a variety of fungal pathogens, and in this case it was Giant polypore (Meripilus giganteus) that causes extensive internal damage before any internal evidence of its presence is noticed. Felling for safety reasons is generally the only option for trees in public places, which is sadly the case here.