Learning does not just happen within the four walls of a classroom but continues beyond this into the wider school, across other parts of the Stephen Perse Foundation, and into the surrounding community.
At Madingley we value taking the learning outside of the classroom. Over each year all pupils will have a fulinibuses and, whenever possible, go under our own steam. We don our high visibility jackets and off we go!l day expedition taking a picnic with them and a whole host of experiences. We use our own m
It may be to the local park to investigate forces, use nature in learning new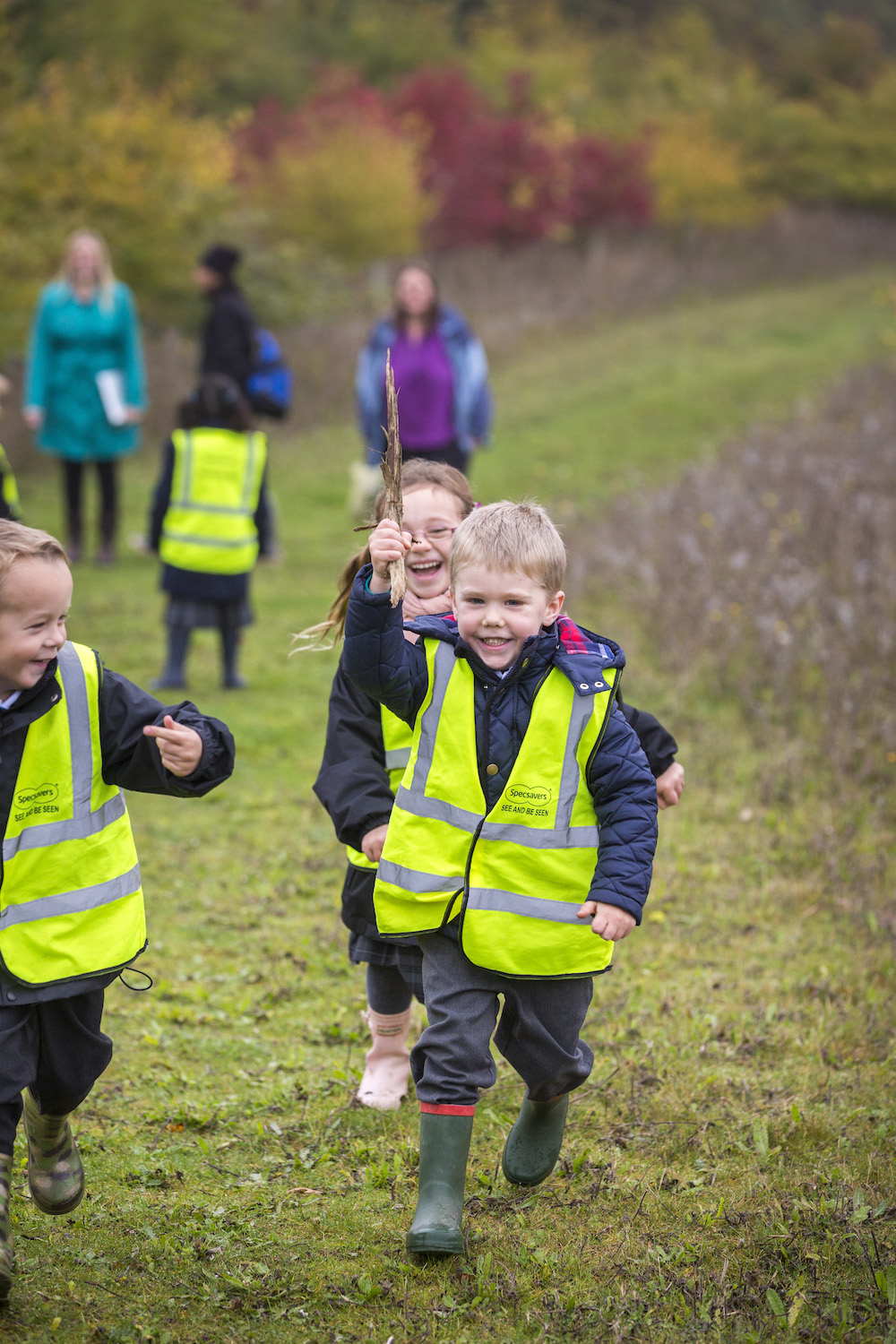 maths skills, visiting a local shop to use money in context, exploring letters and numbers, looking for patterns, being inspired for our writing by visiting different settings or sketching live.
We often go out for the morning and come back for lunch or go out for a whole afternoon, but these experiences are embedded in learning across the curriculum. Being hands on out of the classroom and school experiences help students to contextualise their learning, develop their thinking skills and learning characteristics, and support the development of life long learners.
Service learning projects happen throughout Madingley which sees our pupils developing their own skills while simultaneously providing for the community, such as story writing for local residents in a care home or providing activities in the local park to develop Maths skills with any visitors.