Alumni Reunion 16 June 2018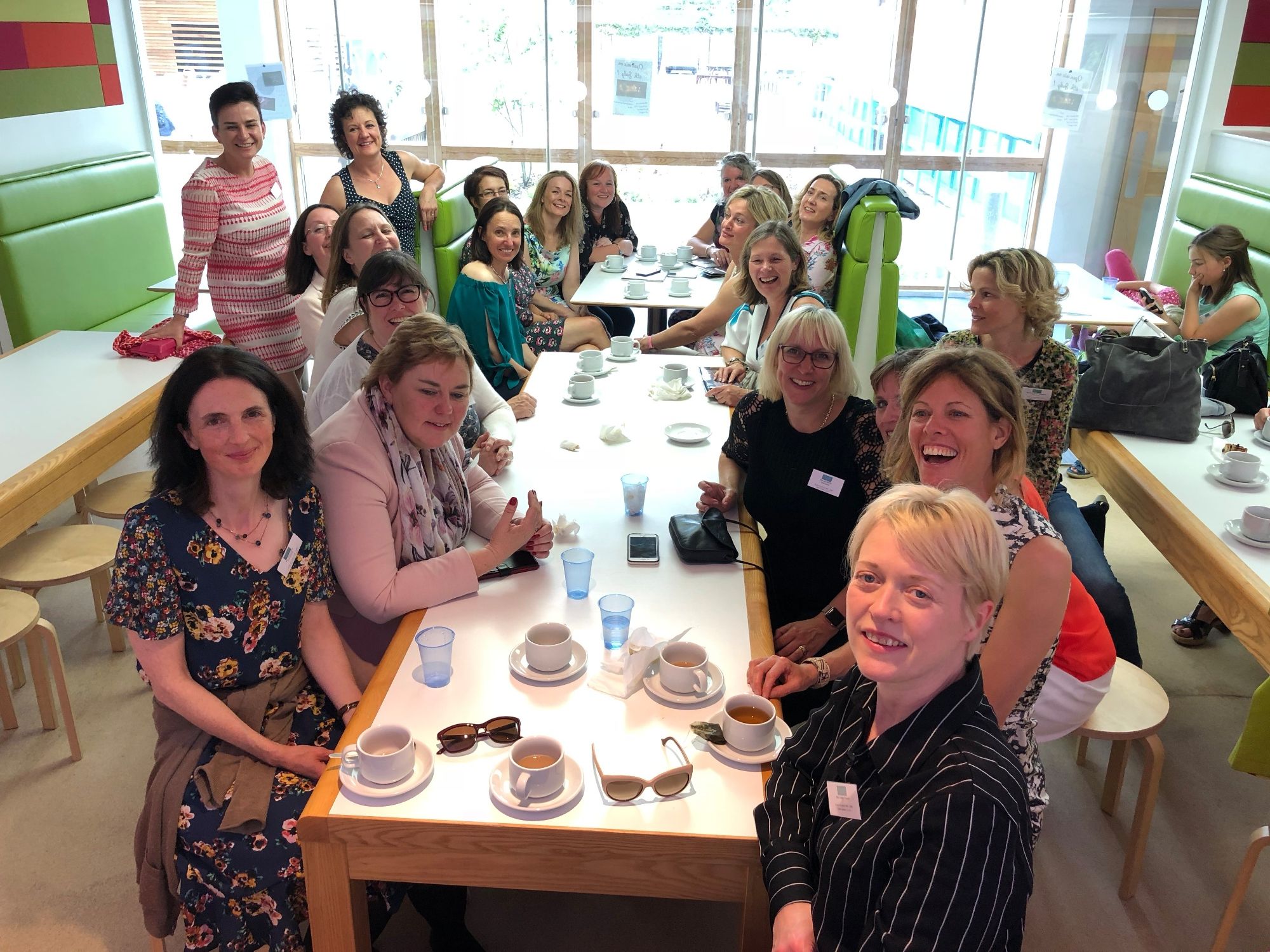 We were delighted to welcome 150 guests to our alumni reunion on Saturday. Our alumni were mainly celebrating anniversaries of leaving school from 2008, 1998, 1978 etc. The 1988 leavers had a bumper 33 attending the event, with 1968 leavers also drawing a great crowd.
'I am writing to thank you for a wonderful reunion at the weekend. Our group really enjoyed ourselves and are still in touch trying to set up a WhatsApp group so that we don't lose touch with each other.' (1978 leaver).
Former students and staff enjoyed a formal lunch and a talk from Tricia Kelleher, followed by tours of the new buildings from the Year 10 Student leadership team and volunteers, and a small tour to the Visual Arts Centre. We had alumni coming from almost every county across the UK, two coming from the USA, once from Vancouver Canada, and another from Odense, Denmark. Many alumni were so pleased to see former teachers Miss Tice, Mrs Payne, Mrs Dicken and Mrs Beadle.
As has become a tradition, we are delighted to have complimentary Fitzbillies Chelsea Buns for the event, courtesy of alumna and current SPF parent, Alison Wright.
You can view and download photos of this event, and others, on Flickr, or the gallery of photos is on the website, click on the link in the panel to the right.
If you missed the event, you can see the reels used in Tricia's presentations here:
(2 mins 50 seconds)
Tricia's presentation for alumni (2 mins 50 seconds)