Published on 04/11/19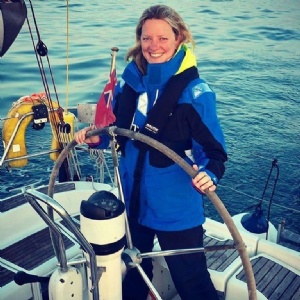 World record holding alumna to join crew to row Atlantic Ocean.
Alumna Fiona Waller (at SPF 1986-93) is joining the GirlsWhoDare team to row 2400 miles across the Atlantic Ocean in June 2020. The crew will depart from California to row, unaided, to Hawaii, see website here.
@GirlsWhoDare said 'Fiona has not just one, but TWO, world records in ocean rowing!! And is hoping to get a third for the @greatpacificrace 🙌🙌🙌 She was a part of the worlds first and fastest all female crew to row the Indian Ocean; and she rowed the Atlantic as a warm up!! She's an absolute hero frequently pushing herself above and beyond! And manages to raise a huge amount of money for charity in the process! Such a 🌟!
Her experience and knowledge is next level and is a major asset to the team! We cannot wait to row the ocean blue with her!! Bring it on!!'