Digital learning
Technology is as important as books in the information age but it's even more important to understand how to pick your way through the mass of information out there in cyberspace.
Our children have their own (strictly supervised) computer loaded with games based on early years learning, as well a set of iPads for research.
That doesn't mean we're obsessed with technology. We see it as a useful tool for research and presentation, rather than a focus in itself. It's about knowing how to make technology work for you, not vice versa.
Digital resources
Across the wider Foundation our teachers and pupils have created a wide range of iBook Textbooks which are freely available to learners worldwide.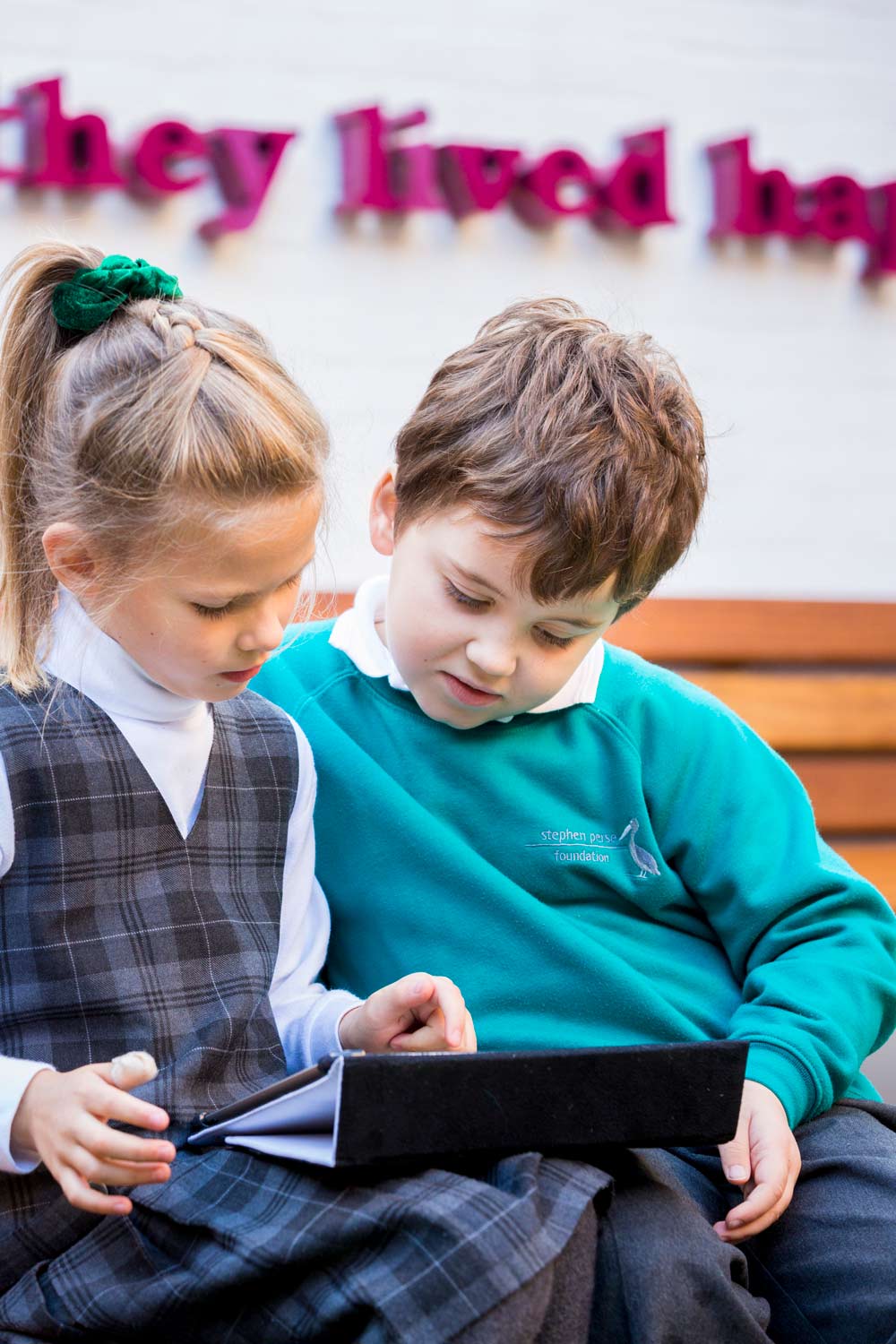 Our titles
We have created titles that use innovative multimedia to support, engage and extend learning in maths and literacy.